Öztorun Otomotiv
BMW Dealership and Service Facility Extension
Office  

Tornavida Design 

Team  

Uğur Kayserilioğlu · Jonathan Phillips 

Type  

Addition · New construction 

Role  

Schematic design · Programming · Visualization · Design development 

Client  

Öztorun Otomotiv 

Size  

15.000 m² 

Location  

İzmit, Turkey 

Year  

2015
This brand-compliant addition to a BMW showroom and service facility is designed to serve the business as it expands and decentralizes its operations over the next fifteen years. The project was completed together with Uğur Kayserilioğlu, project coordinator and former corporate identity and architectural projects manager for Borusan Otomotiv, the distributor of BMW, MINI, and Land Rover in Turkey.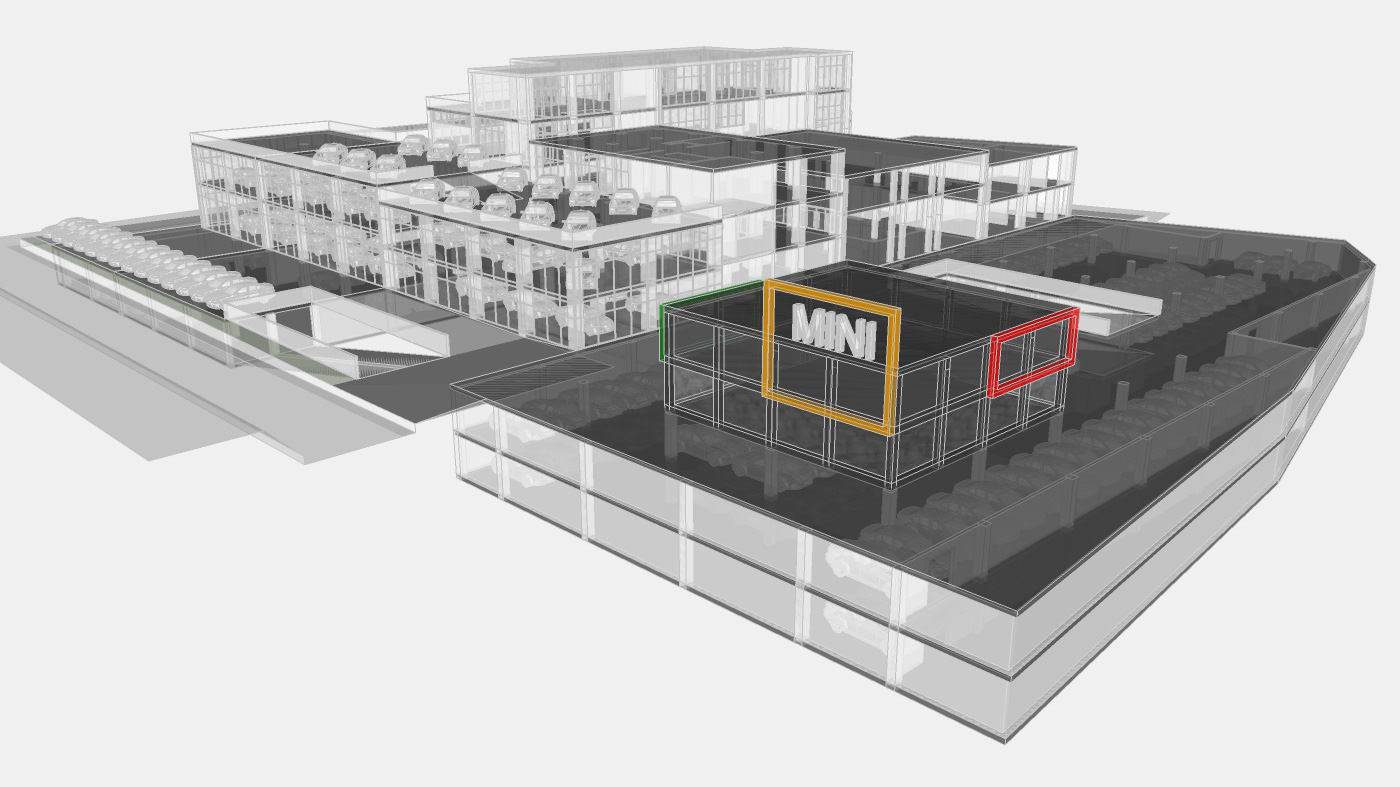 In addition to the movement of various types of clients, associates, mechanics, and administrators through the building, the planning is complicated by the narrowness of the site, minimum dimensions and turning radii of the vehicles, maximum slopes for ramps, and the fact that the floor-to-floor heights of the addition we obliged to be higher than those of the original building. Moreover, various, sometimes conflicting flows of vehicles for display, sale, diagnostics, repair, detailing, bodywork, and delivery needed to be planned efficiently given the high volume of traffic expected through the building.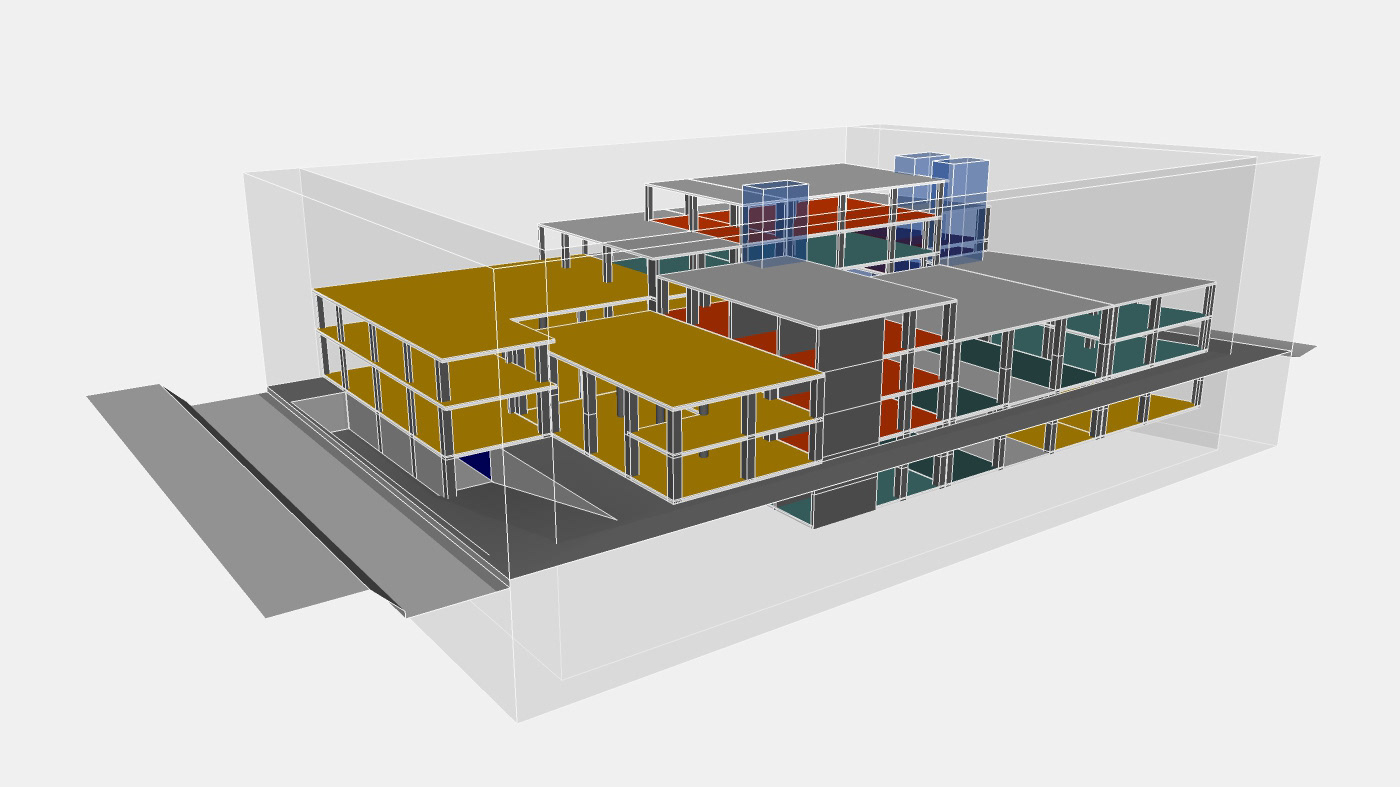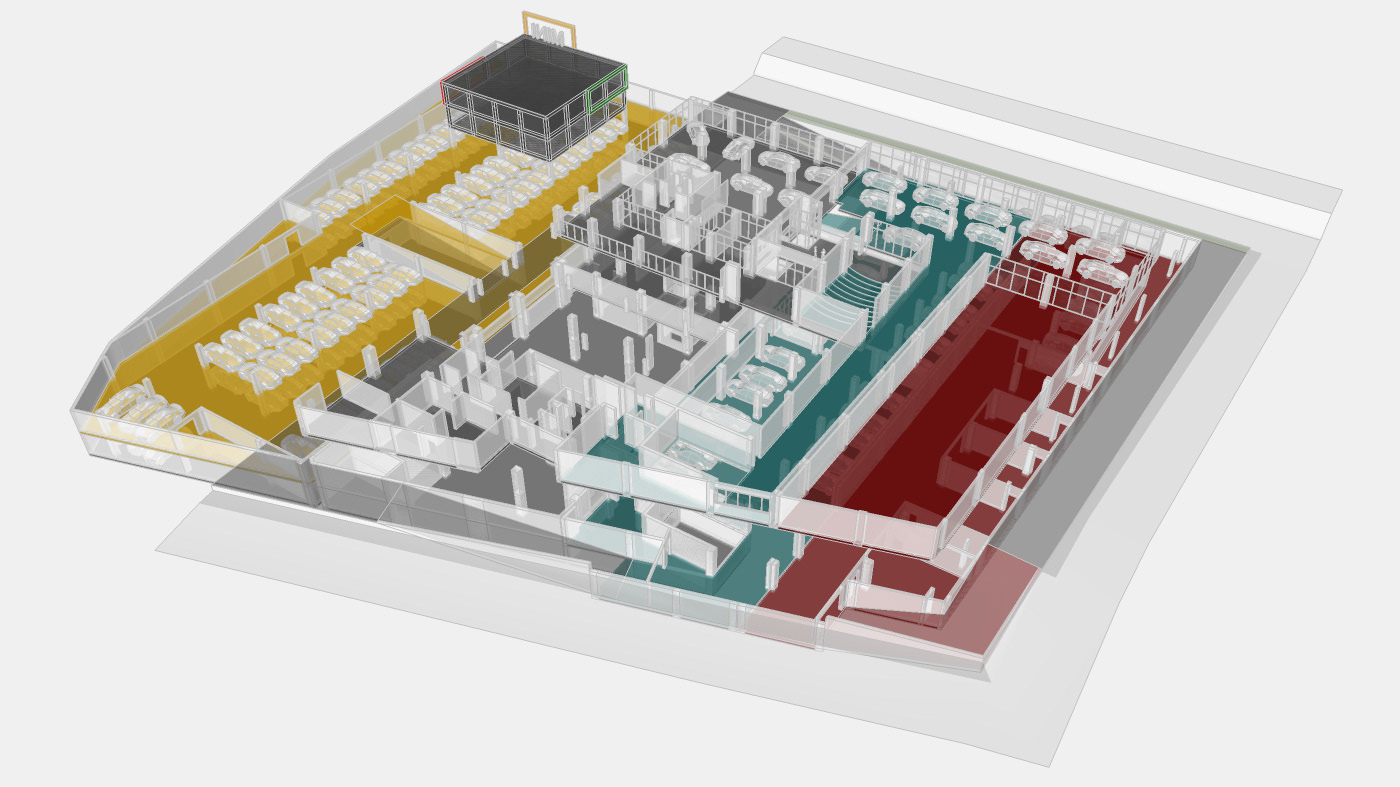 Not only is construction of the additions to be phased, but the primary addition itself sits on two separate properties, one owned by the dealership and one leased for fifteen years (green and red, respectively, in the diagram above). The functional planning is designed so that later – when some operations have been decentralized off site – the building on the rented property can be physically and functionally excised with no interruption to the operations and traffic flows in the remaining building.