Öztorun Otomotiv Apartment Block
Atrium Apartment Typology
Office  

Tornavida Design 

Team  

Jonathan Phillips · Uğur Kayserilioğlu 

Type  

New Construction 

Role  

Schematic design · Limited design development 

Client  

Öztorun Otomotiv 

Size  

1200 m² 

Location  

İzmit, Turkey 

Year  

2014‑2015
The general form of this apartment block will be familiar to any architect acquainted with Turkish building regulations. Its cubic shape and cantilevered upper floors are typical in many semi-suburban residential areas and are the product of easements and peculiarities in the building code held over from the Ottoman Empire. But this is where the semblance ends.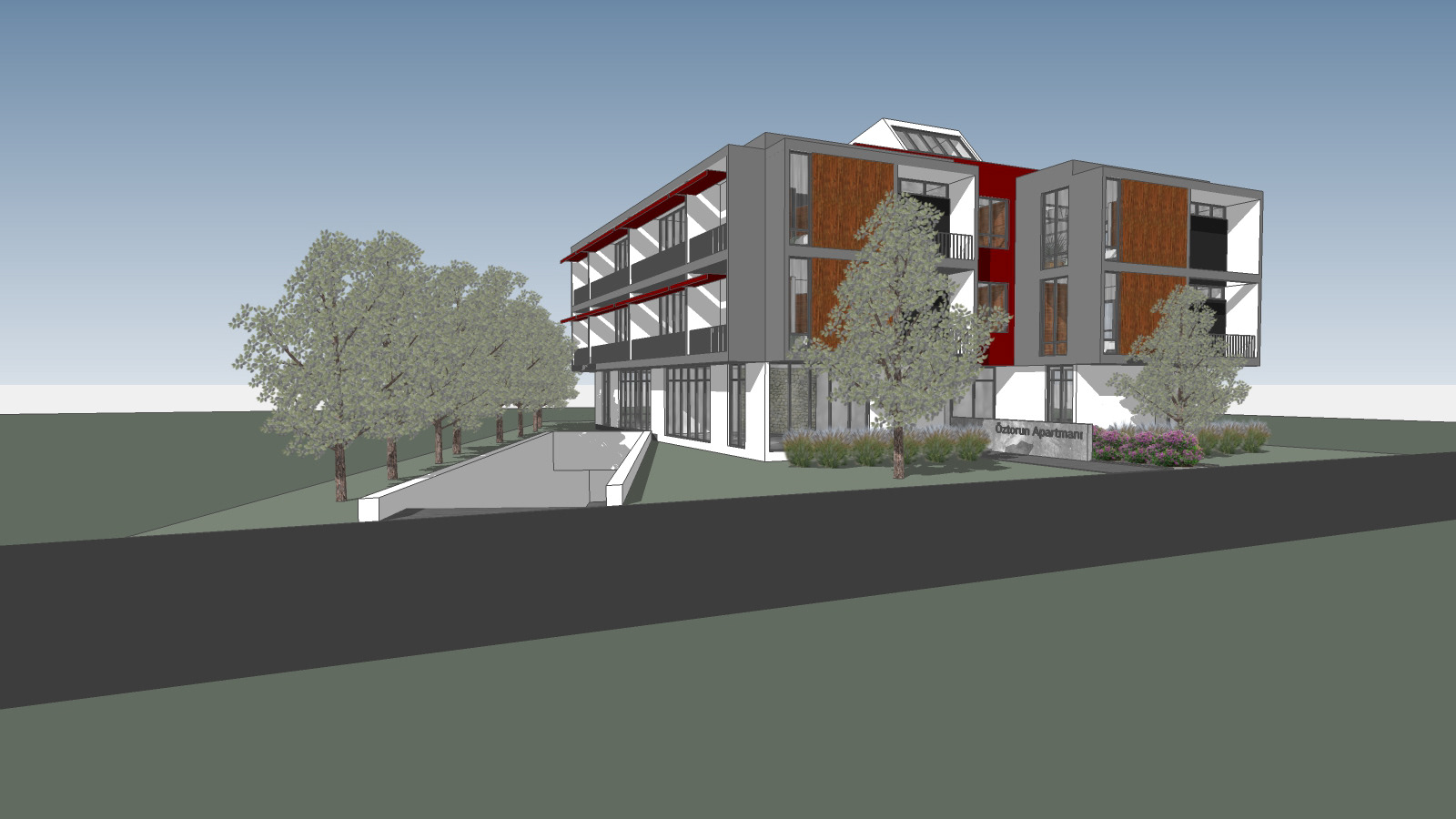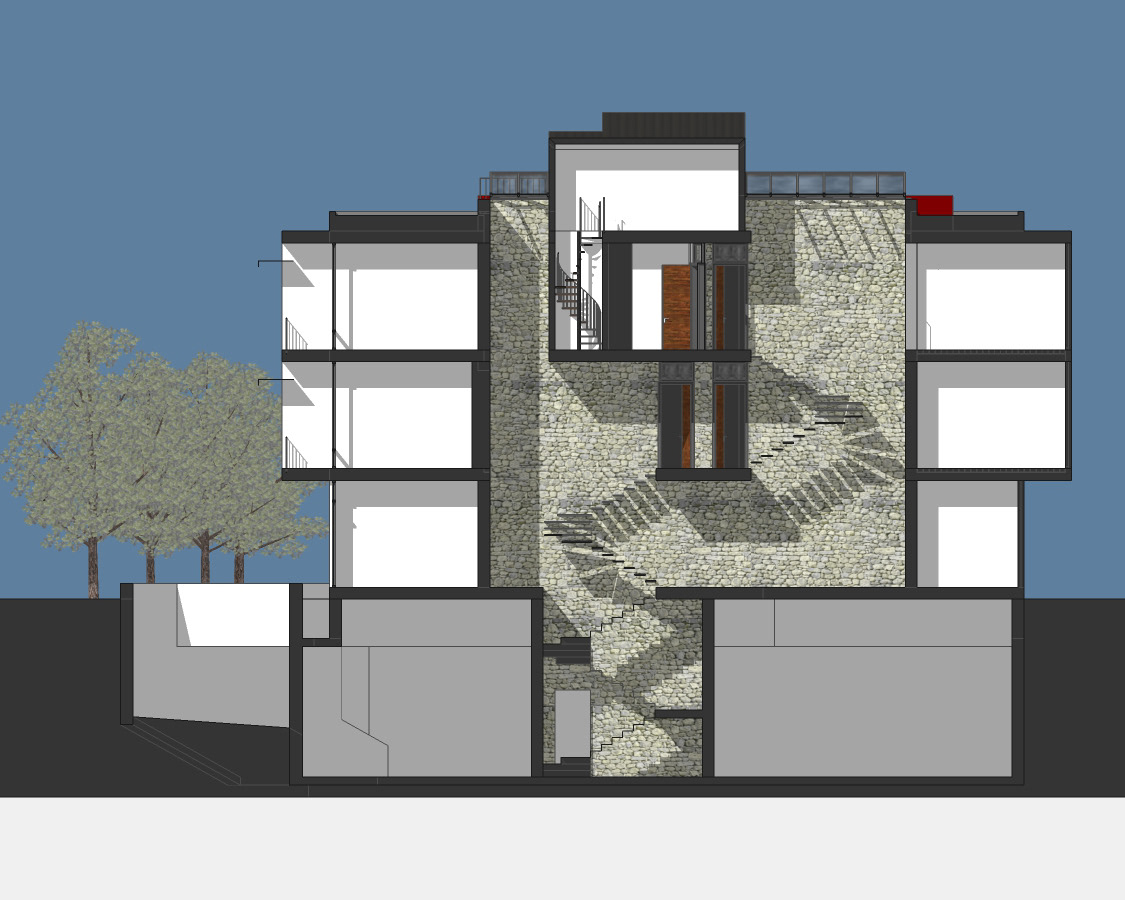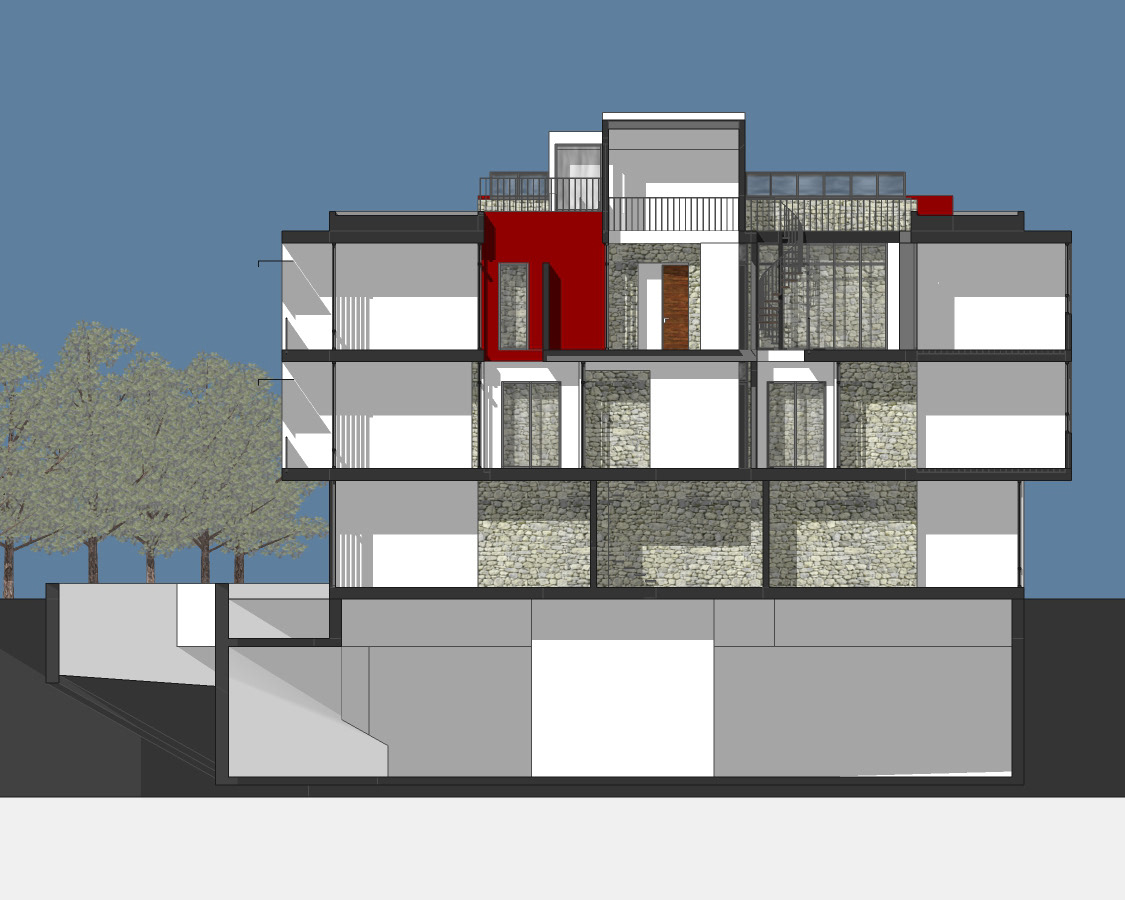 A wide entrance vestibule leads to an atmospheric, sunlit stairwell the heart of the building. Each of the units on the upper levels is in turn centered around its own internal courtyard.
In response to the climate, the building is arranged symmetrically along a north-south axis – perpendicular to the axis of the entrance. The front of the building faces a light industrial area to the east, so the limited fenestration along this façade is for the purposes of cross ventilation and natural light rather than views.
When south-facing, floor-to-ceiling accordion windows on the upper levels are opened, the broad balconies in these apartments become extensions of the living rooms and bedrooms. These balconies open to a triangular easement that ensures their access to the sun even if a building is later constructed on the adjacent site. In addition to the fact that they are deeply recessed, the windows are further protected from the summer sun by retractable awnings.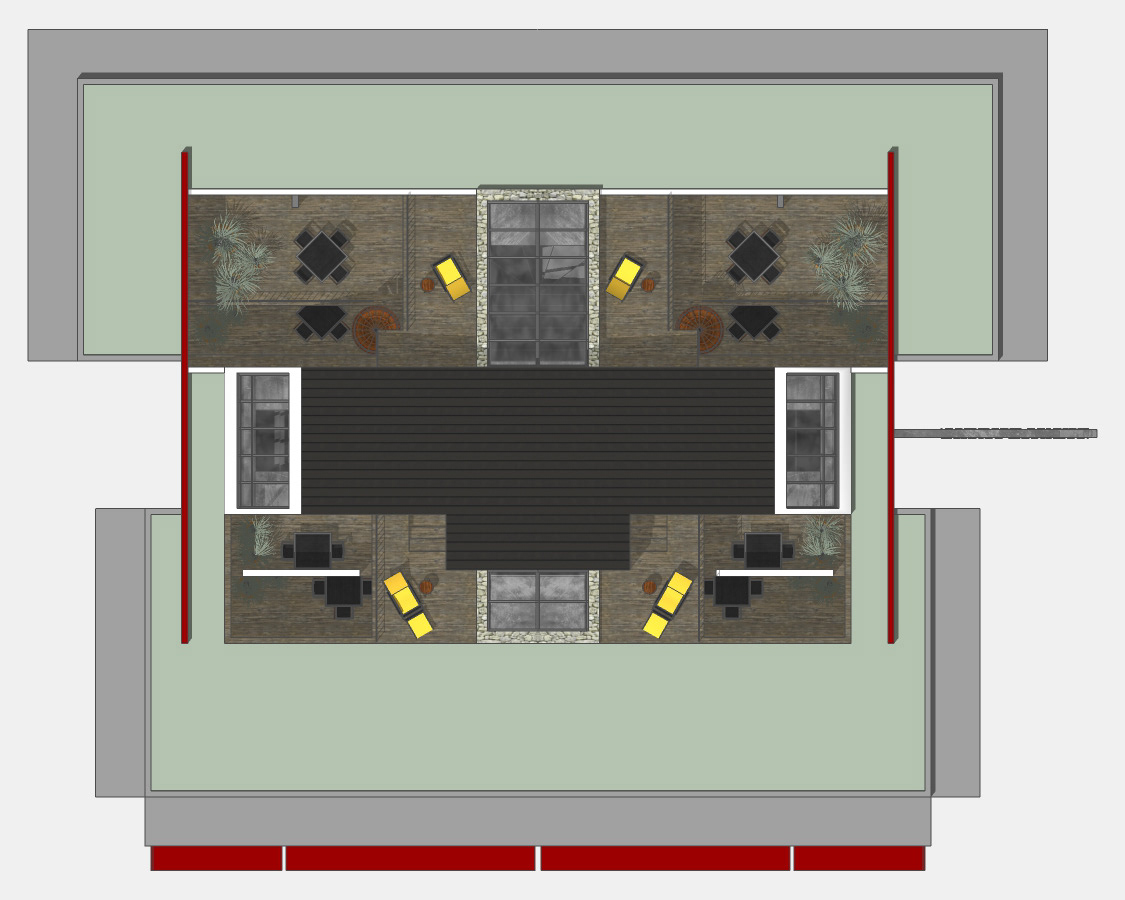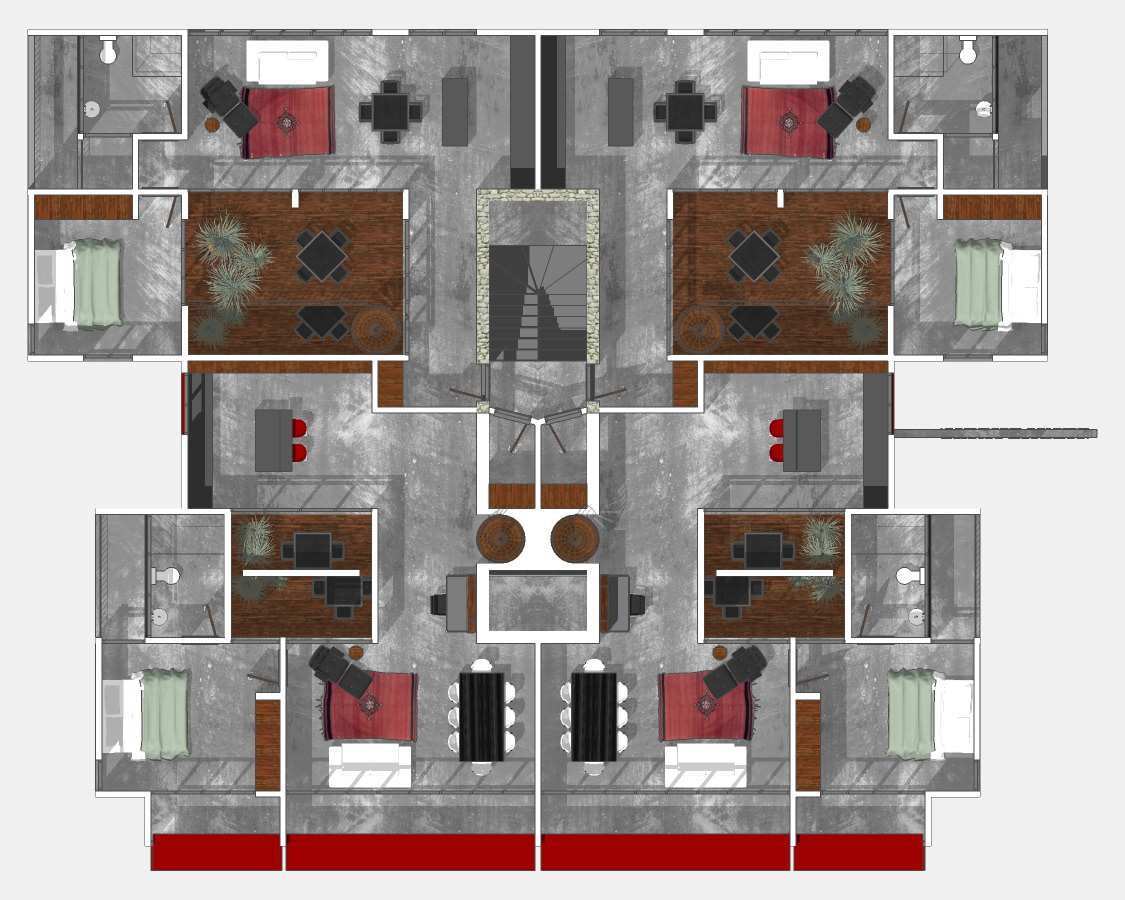 The focus of the apartments on the north side of the building is the interior atriums. These courtyards, which are larger than those in the apartments facing south, effectively also give these apartments a south-facing aspect. Adjustable canvas awnings suspended overhead protect these elevations from the summer sun.
All rooms including the bathrooms have windows along at least two walls both for balanced natural light and to facilitate cross ventilation through the building. Furthermore, all rooms have direct access to at least one outdoor space – if not a balcony then an atrium. The atriums and the stairwell, to which all apartments are connected via operable diffusers, act as solar chimneys drawing air through the windows on the façade when cross ventilation alone is insufficient.
The four apartments on the top floor have access to additional rooftop sun terraces and the green roof.

The initial design accommodated a mix of one-, two-, and three-bedroom units, but the program was subsequently changed to exclusively one-bedroom apartments. The port city of İzmit and the nearby Kocaeli Free Zone are host to many foreign companies that have a regular need for such generously-sized, short- and medium-stay apartments for expatriate employees.