Personnel Dormitory and Garage
For Mustafa and Caroline Koç
Office  

Has+Koen Mimarlık 

Team

  Jonathan Phillips · Ekin Damdere · Yusuf İçinli · Fevzi Karaman 

Type  

New Construction 

Role  

Design · Project management · Consultant coordination · Bid documentation 

Client  

Mustafa and Caroline Koç 

Budget  

$ 1 million 

Size  

1100 m² 

Location  

Gövem Köyü, Bolu, Turkey 

Year  

2011‑2012
This staff dormitory and caretaker's house are located in the Köroğlu Mountains along the road to Lake Abant. Two parallel buildings line a driveway that leads to a large plot of land which is slated to be the site of several houses to accommodate the owner's guests. Wood-clad residential floors sit atop concrete platforms that cantilever out from the garages and workshops below.
Particular attention was placed on the subjective experience of the temporary and permanent workers who inhabit the buildings. The working and living spaces are distinctly and clearly articulated. The sequence of spaces through which workers pass from the garages to the elevated living spaces above allows them to put some psychological distance between the two, which is particularly important since their work is de facto around-the-clock. Generous living rooms with high, pitched ceilings and stone fireplaces are glazed along one side offering views of the Köroğlu mountain range. Deep, sheltered terraces allow for indoor-outdoor living for as much of the year as the climate allows.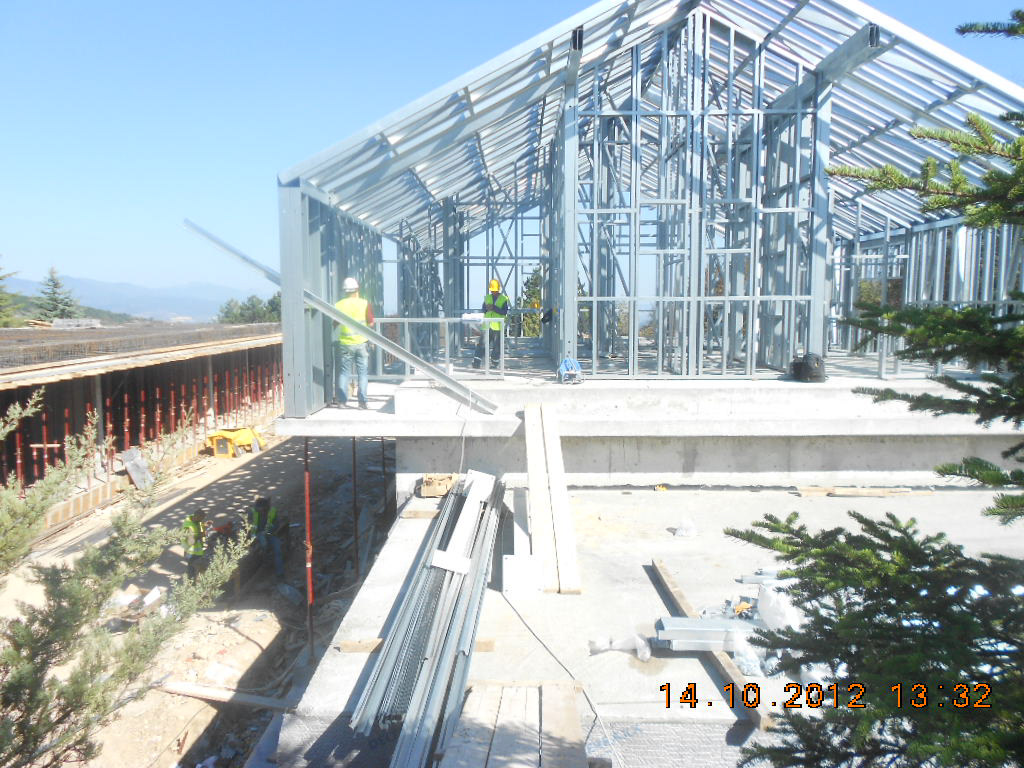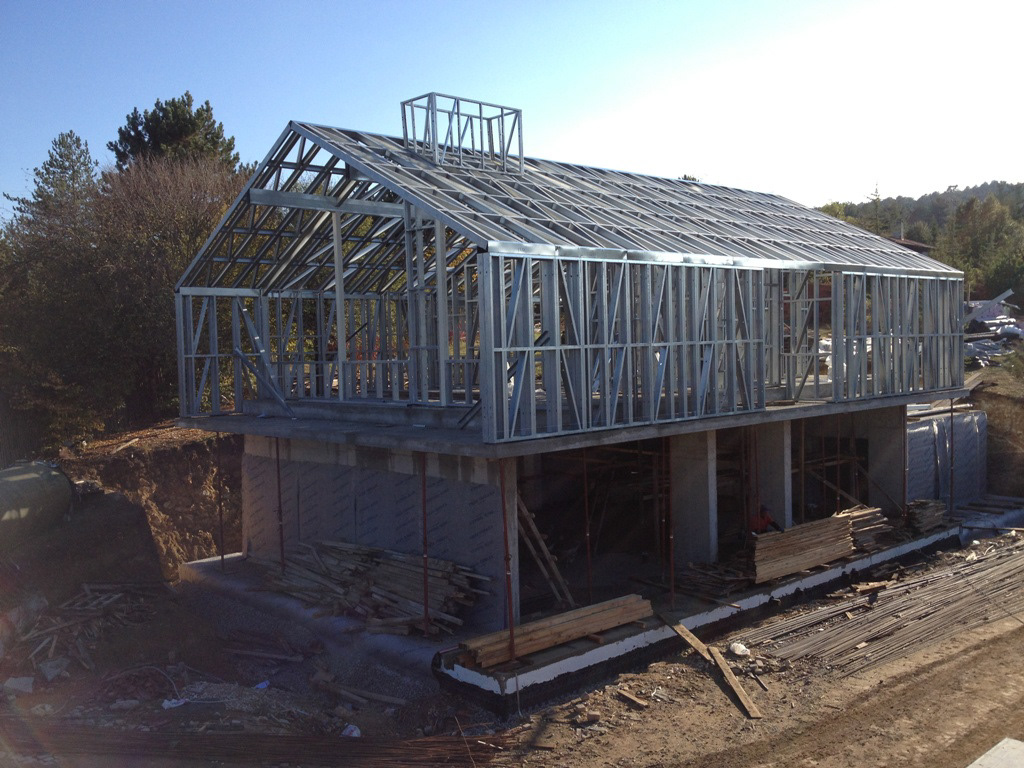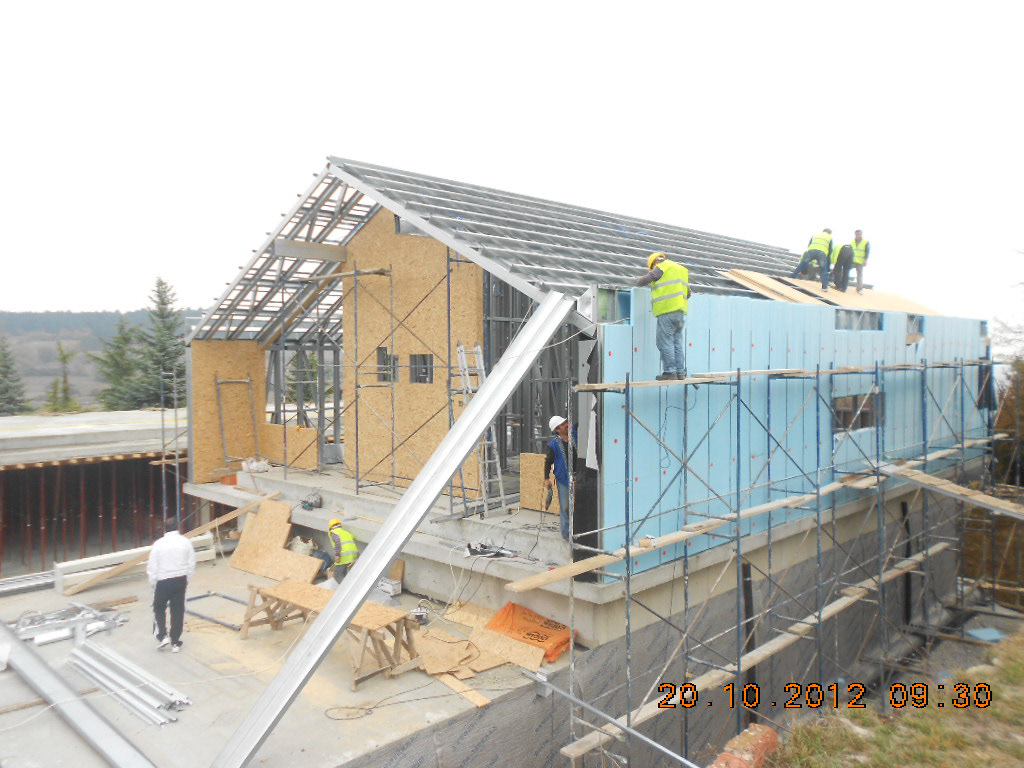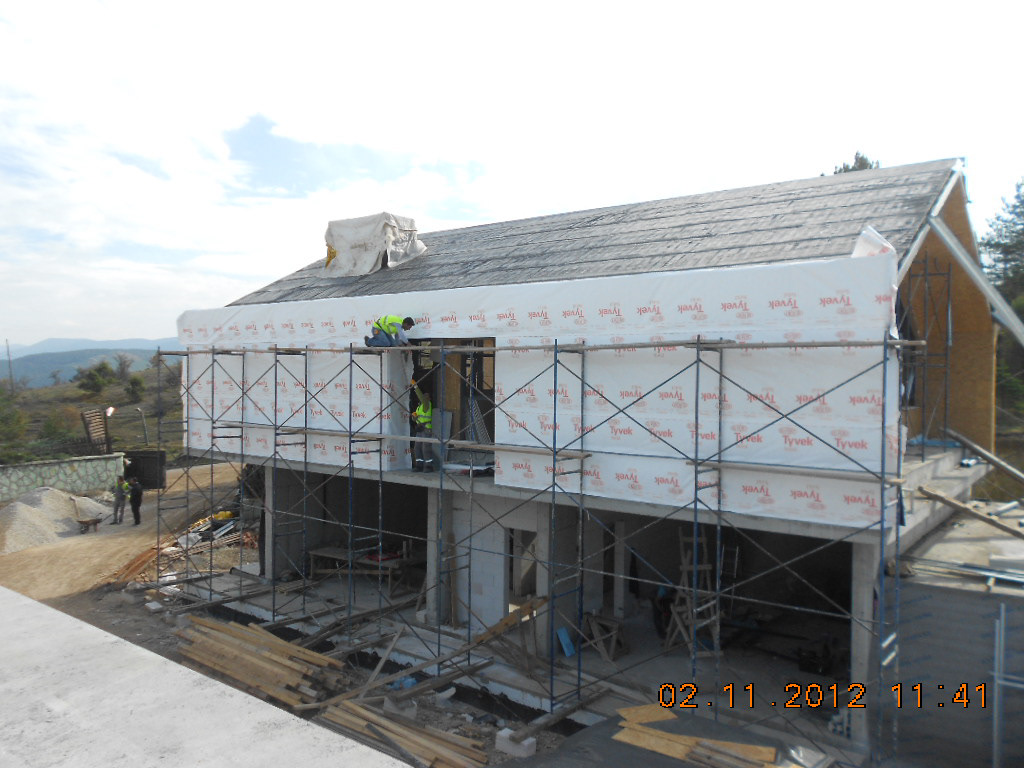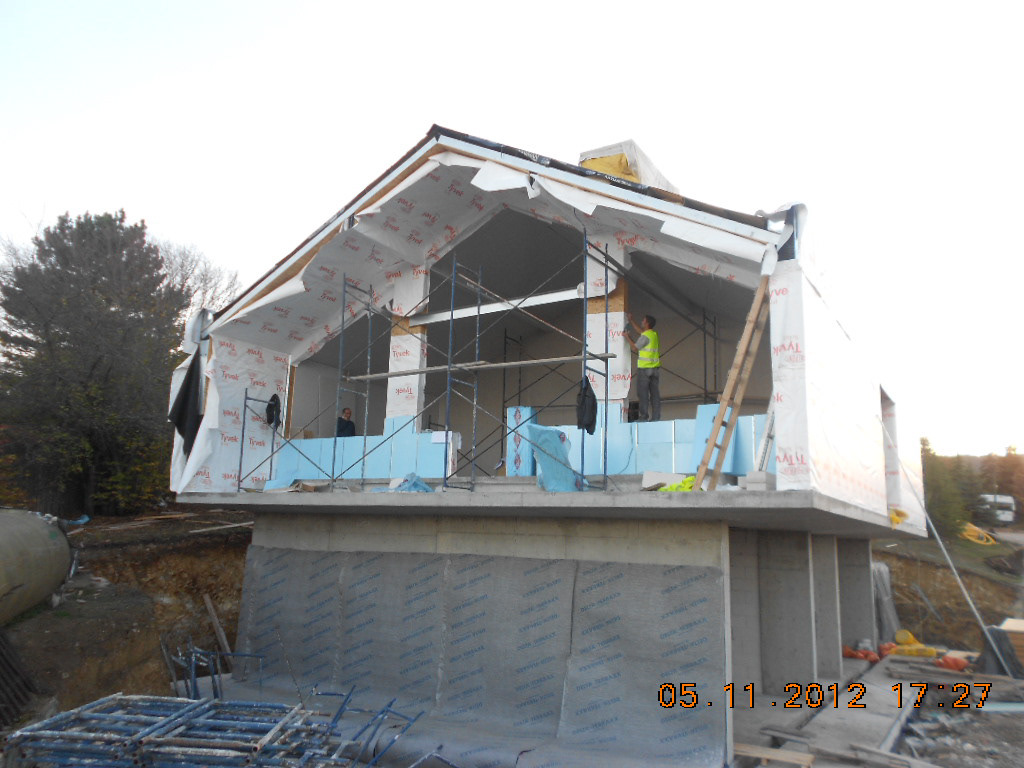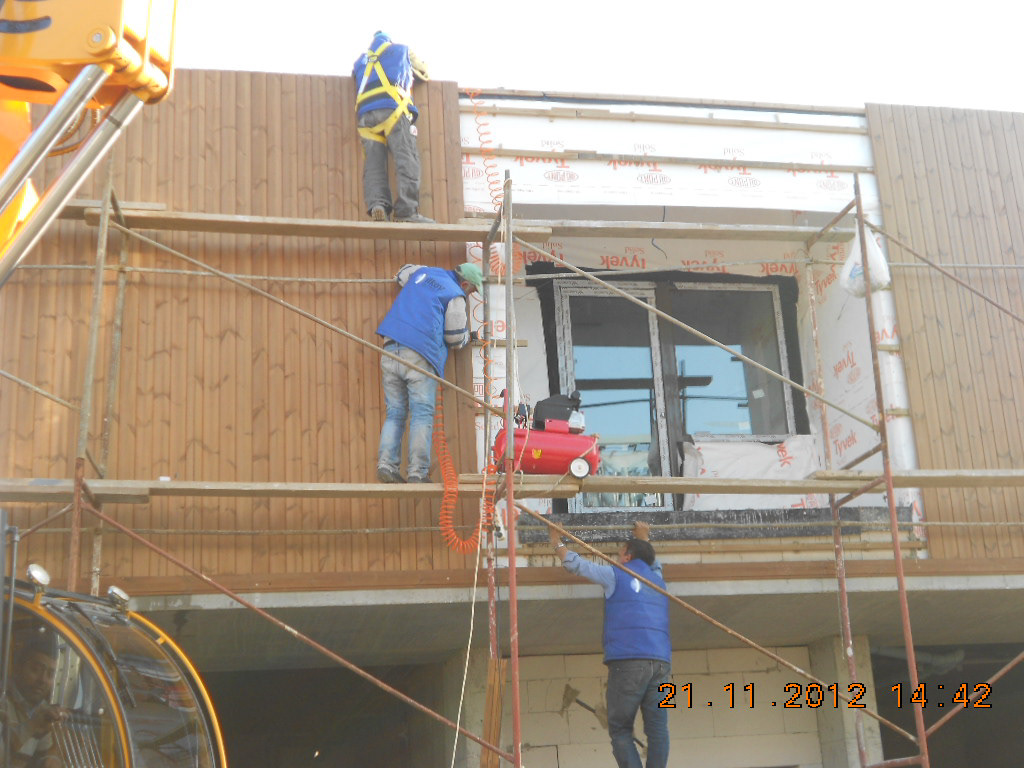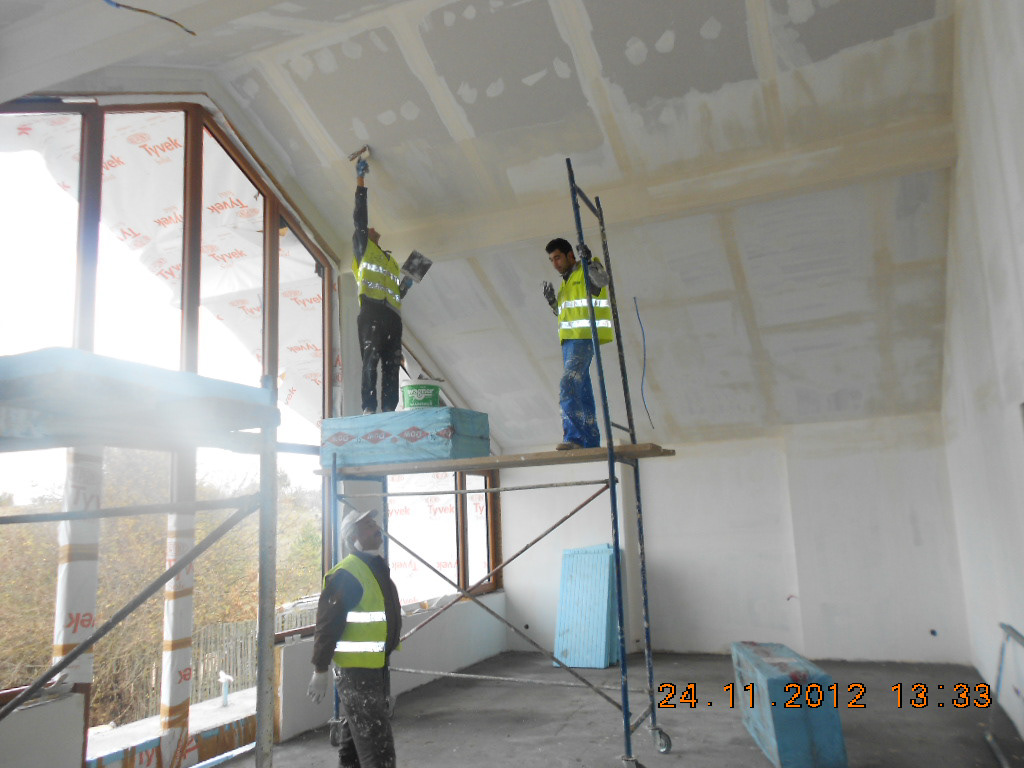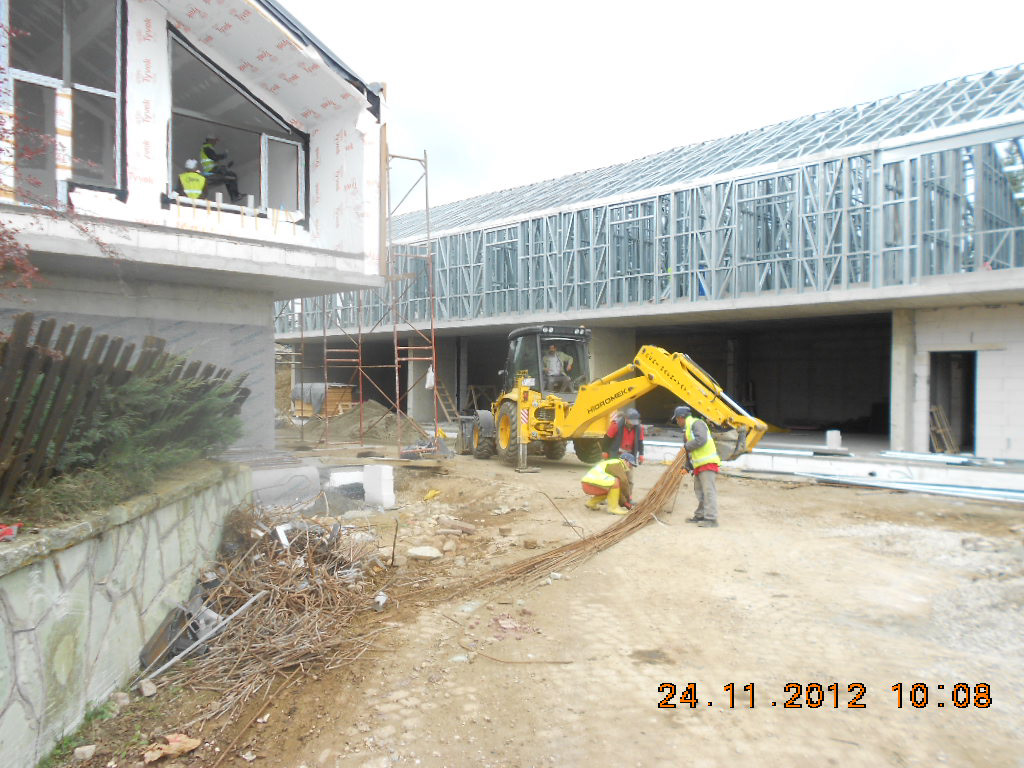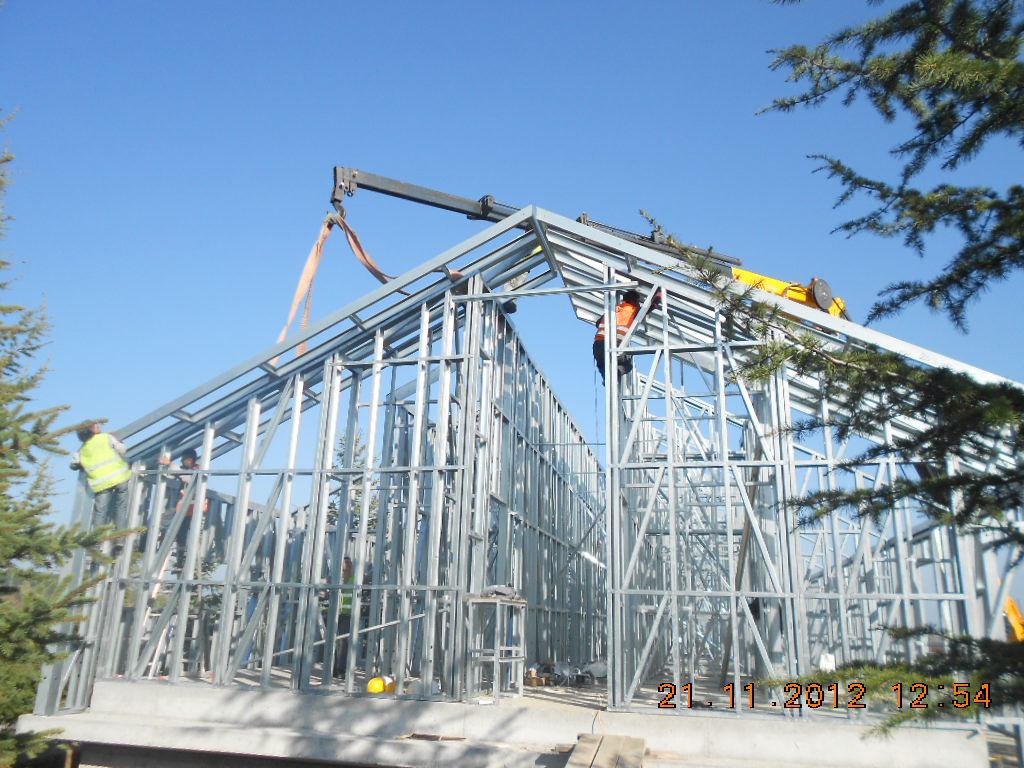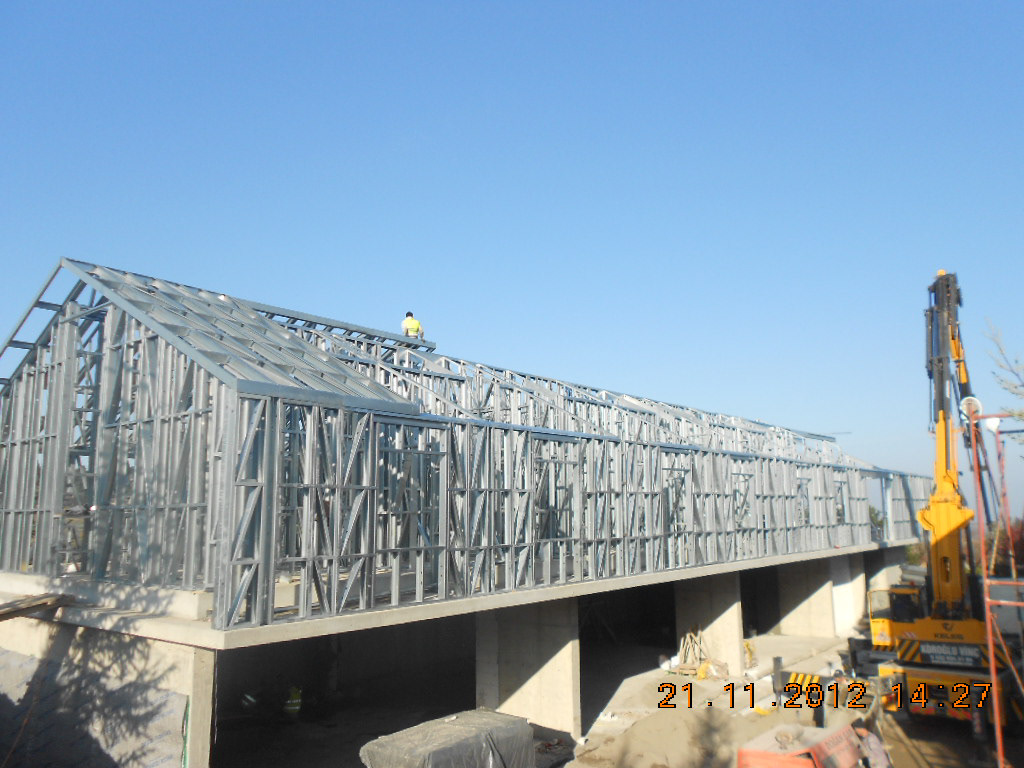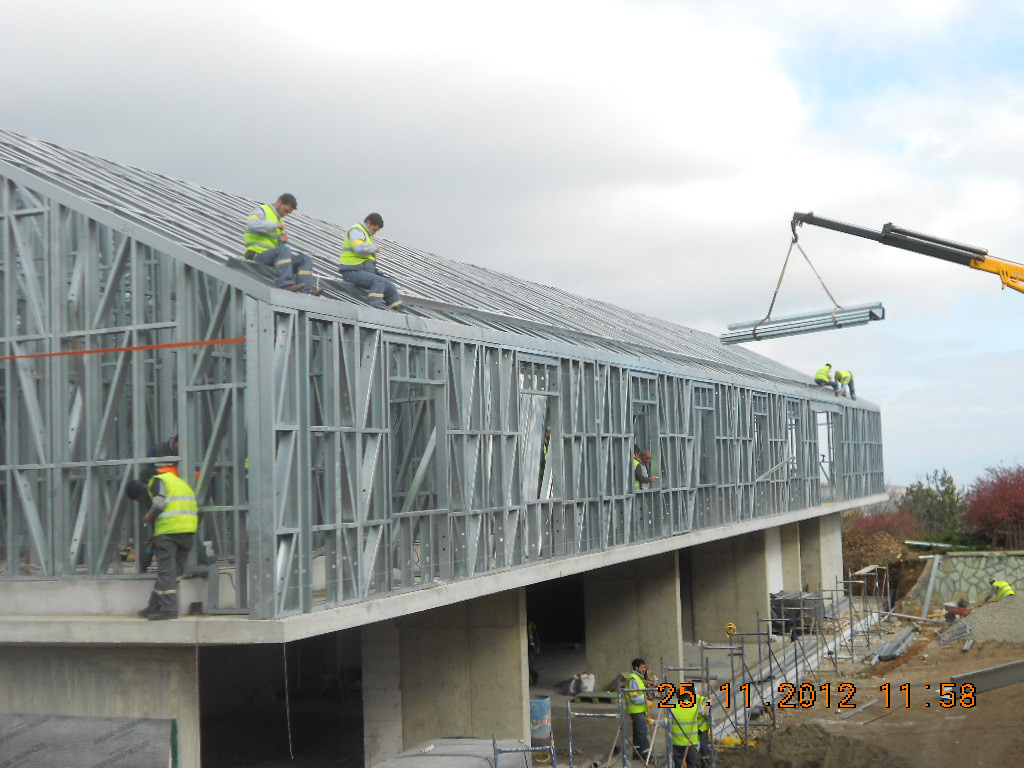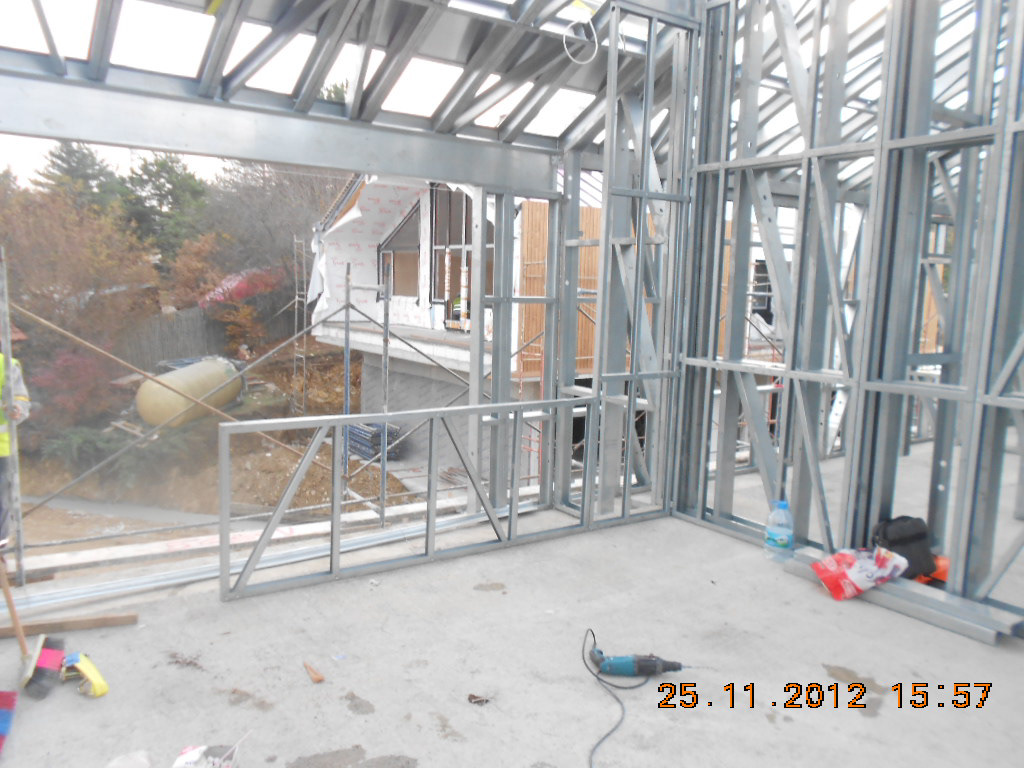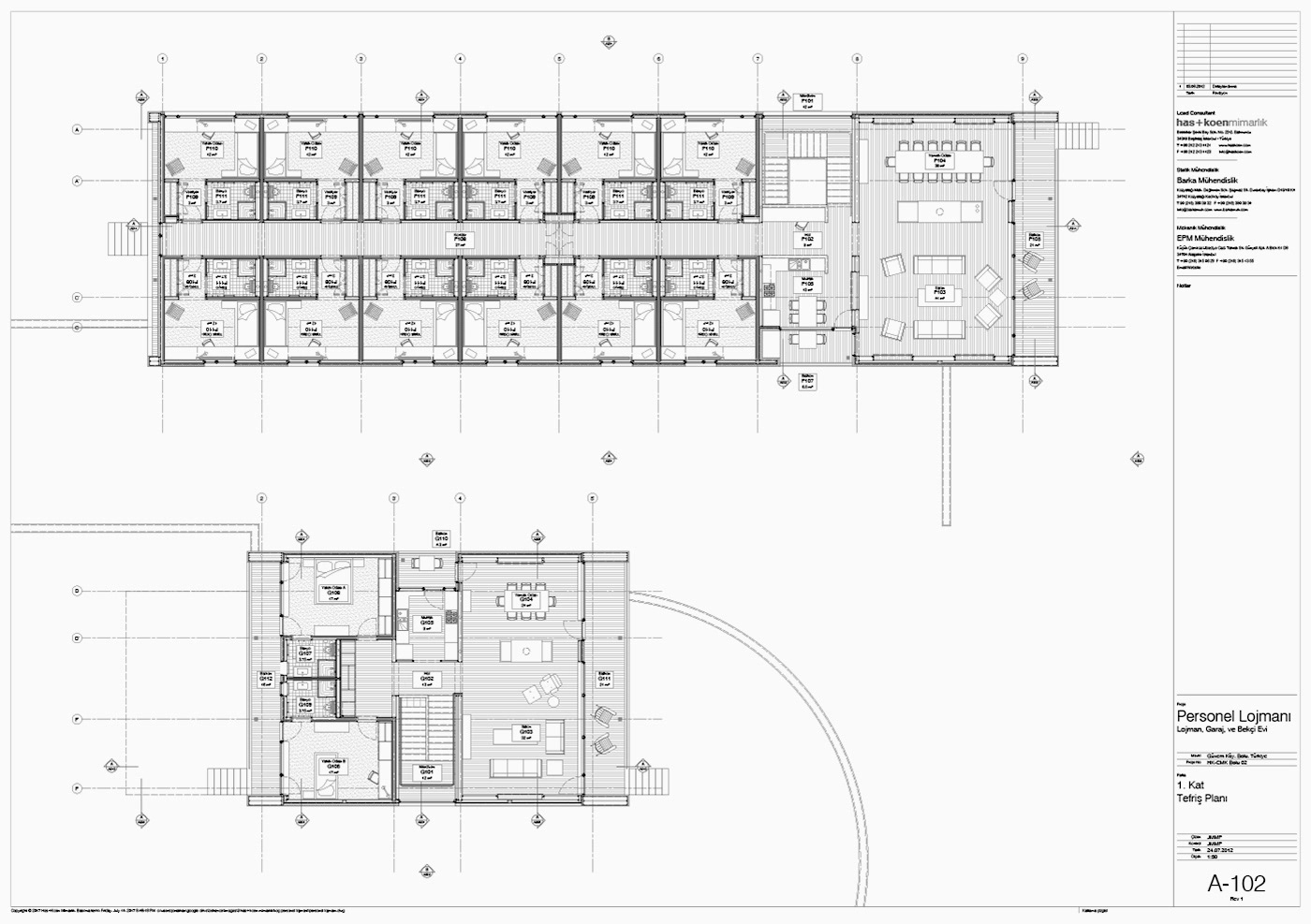 The buildings are oriented so that their longer façades are warmed by the southern sun, while the court between the buildings is sunken to create a microclimate that catches the sun but is protected from the northern winds coming up the hill. While the structure is generally light gauge steel, a series of stone walls was planned along the south-facing façade as thermal mass. Fenestration along the northern side, on the other hand, is long and low.
A 
REMOTE
wall system was applied, which provides a well-insulated yet breathable, durable, economic, and healthy building envelope. The  wood sheathing and standing-seam zinc roof are detailed to be durable, but at the same time will take on a natural patina within a few years, so that the building will quickly look as if it has become a part of the landscape in which it sits.