Water Closet & Wash Kitchen Renovation
Historic Tünel Geçİdİ Office Block
Office  

Tornavida Design 

Type  

Renovation 

Role  

Interior Design 

Client  

Tünel Geçidi İş Hanı C Blok 

Size  

3 × 18 m² 

Location  

Beyoğlu, Istanbul 

Year  

2014
These shared restrooms in an Ottoman era office block in the historic district of Pera serve twenty one-room offices on each of the three floors of the building. Given the low volume of users, replacing a stall of the men's room with a much-needed wash kitchen was no sacrifice, particularly given the ample space for two new urinals.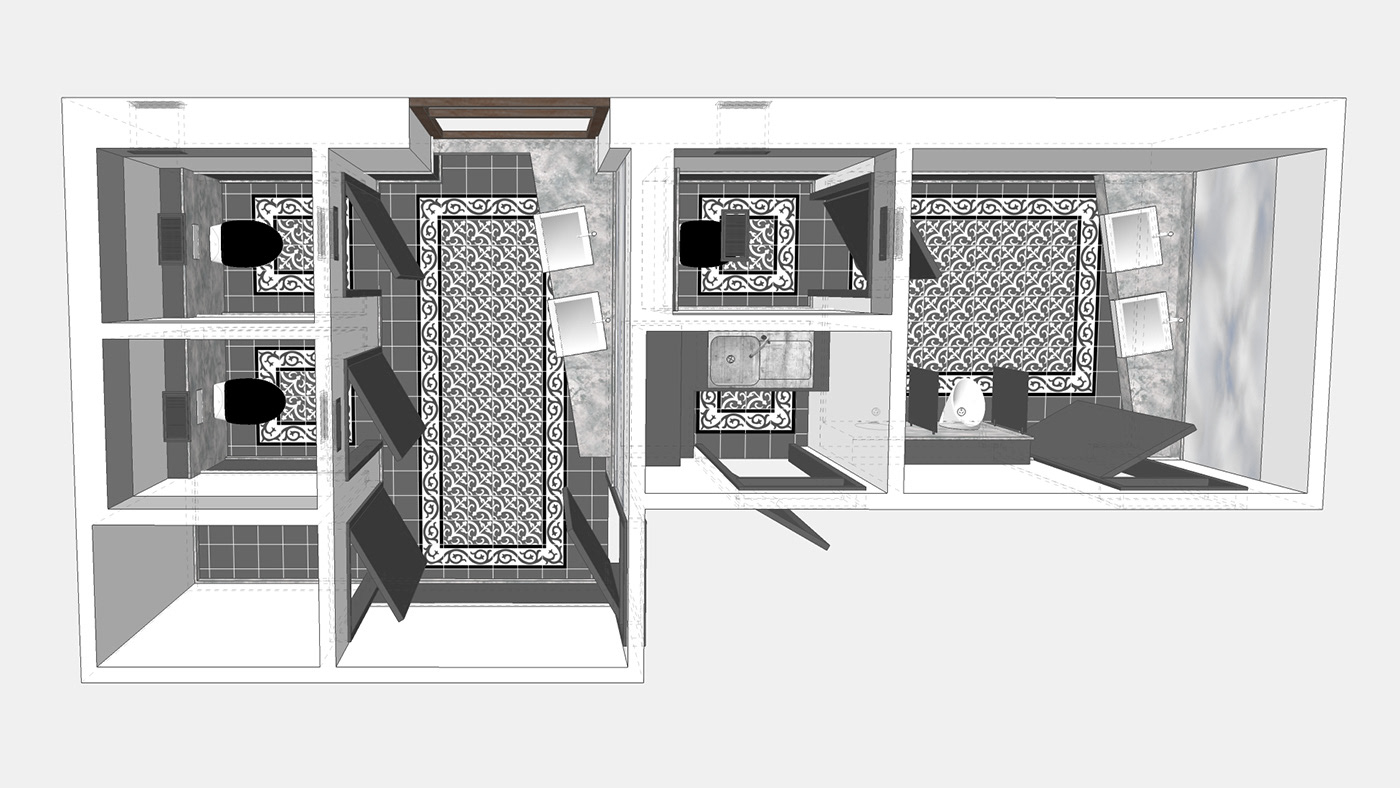 The existing restrooms were put in place during a renovation to the building in the 1970s. In addition to rectifying ventilation and plumbing issues, the redesign needed to allow for easy cleaning and maintenance. Given that materials and labor were donated by one of the building's tenants, it also needed to be low cost. Recreating classic restrooms with vintage fixtures was neither practical nor affordable, but elements of the style of the original restrooms are evoked in the redesign. Other than the traditional
çini
tilework on the floor, economical and readily-available materials and fixtures were chosen – their composition being more important that their materiality.