ALCAO Chocolate Factory
Electrical and Mechanical Plant
Office  

Tornavida Design · AG Proje İnşaat 

Team  

Jonathan Phillips · Gökhan Candangil 

Type  

New construction 

Role  

Design development · Partial bid documentation 

Client  

Altınmarka (Kahve Dünyası) 

Size  

4000 m² 

Location  

Parvomay (Plovdiv), Bulgaria 

Year

  2015

This new mechanical and electrical plant provides process services and emergency power to an existing factory building that was being converted to produce the goods of a global chocolate manufacturer within the EU. The project involved taking the design for this plant from a napkin sketch to bid-level documentation according to EU standards in a matter of six weeks. It also involved collaboration among three redundant sets of consultants: the company's in-house team, a full set of independent architectural and engineering consultants in Turkey, and a corresponding set of professionals in Bulgaria.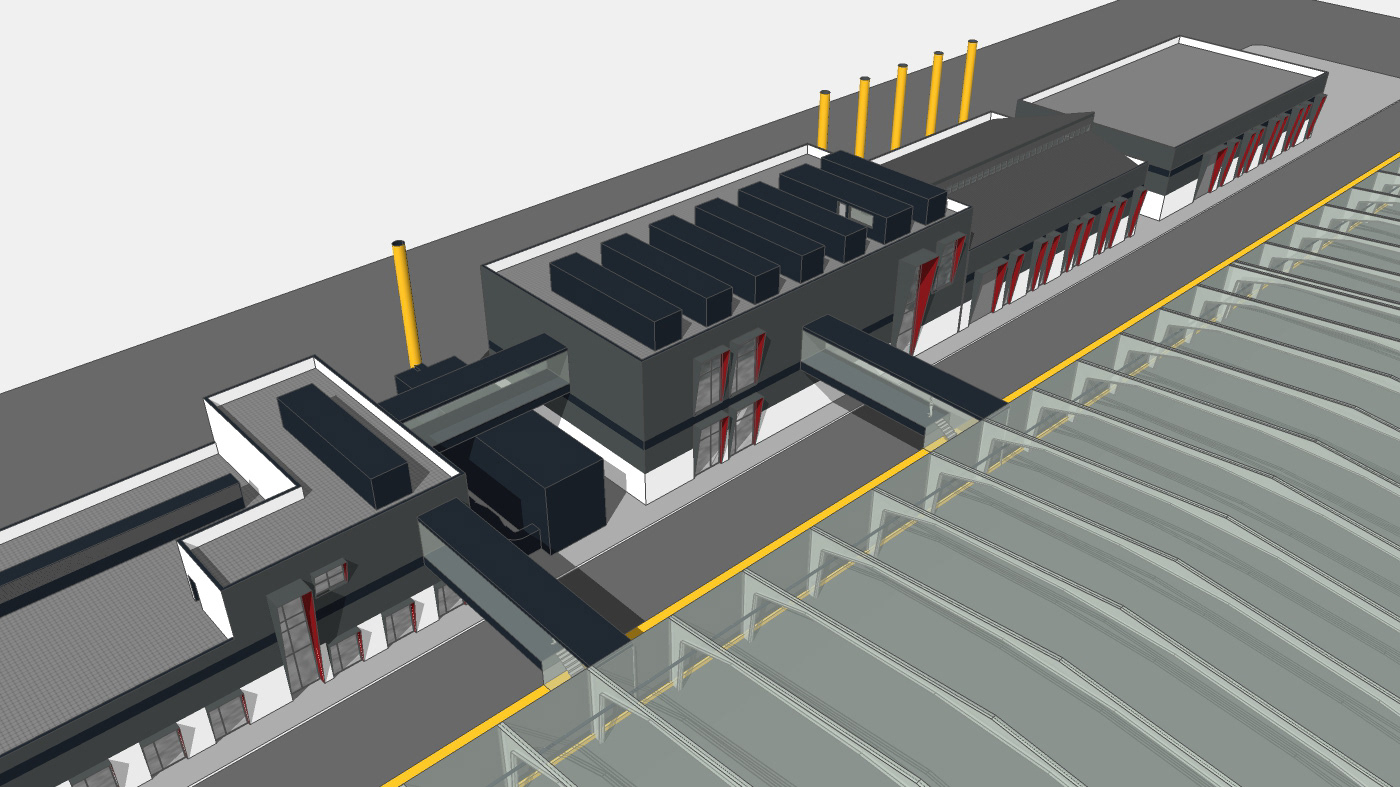 In keeping with the client's brief that the building be transparent, the initial articulation of the design called for covering the entire ground floor of the plant building in translucent polycarbonate so that the bulk of the building would seem to float above this open story. This was considered too progressive, so instead, storefronts frame the individual generators, transformers, and boilers and are detailed like retail display windows, such that the internal street is like a museum of the technologies in use. The floating effect is still partially achieved by the choice of paint colors.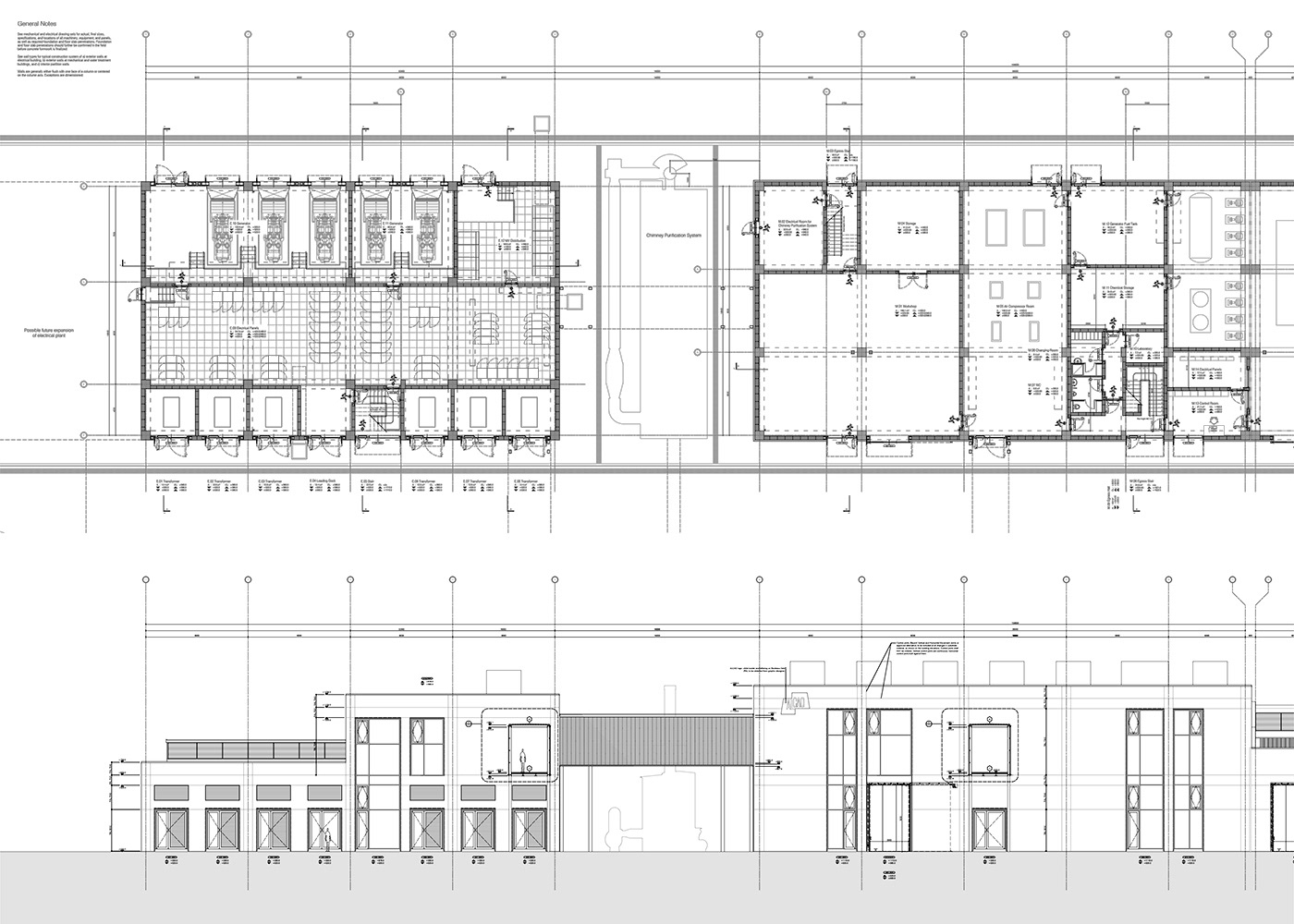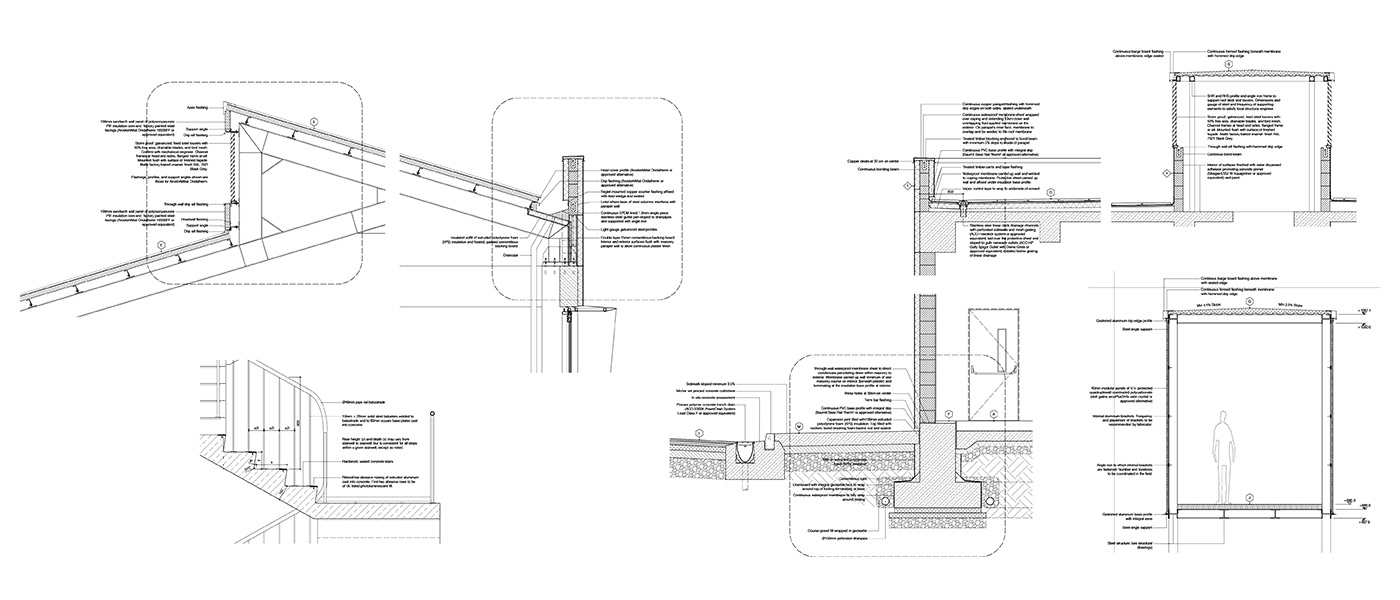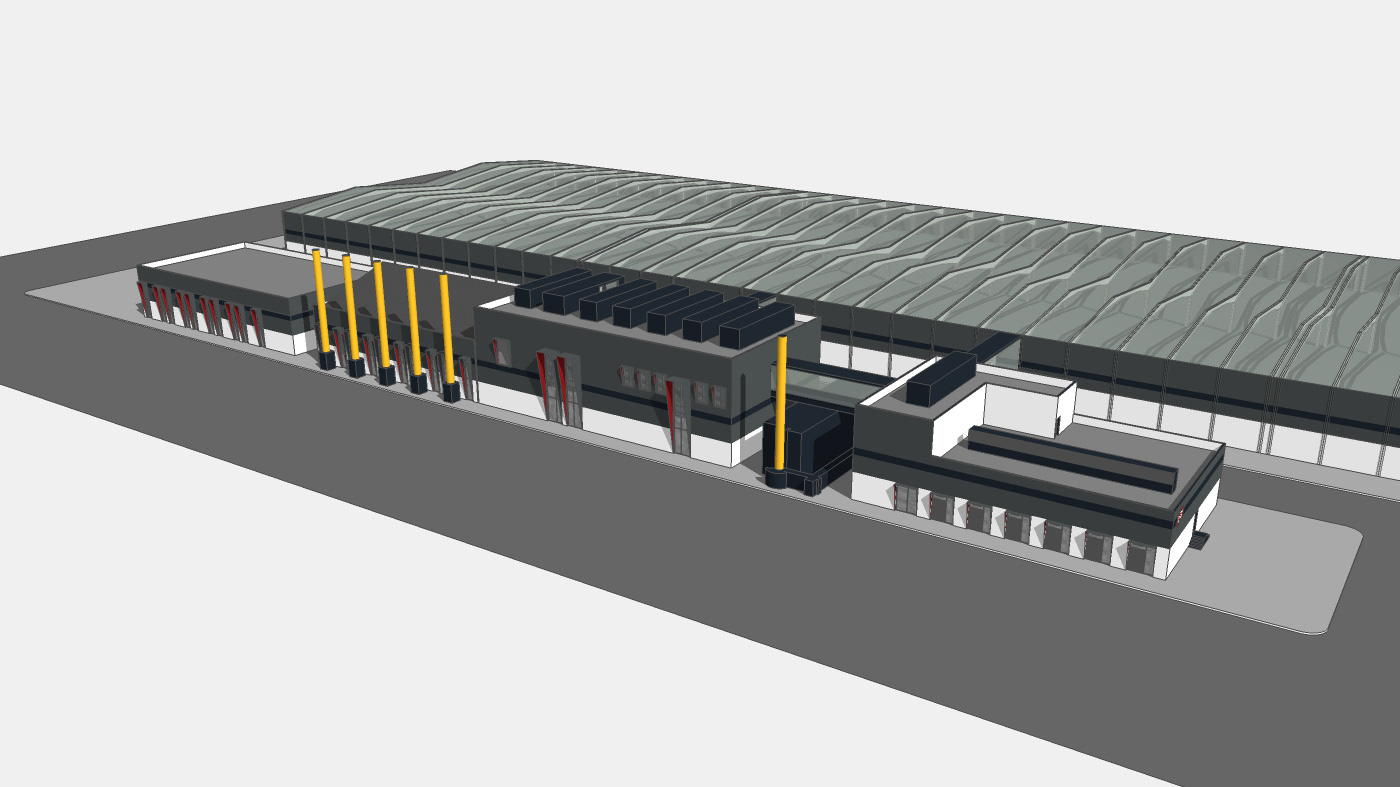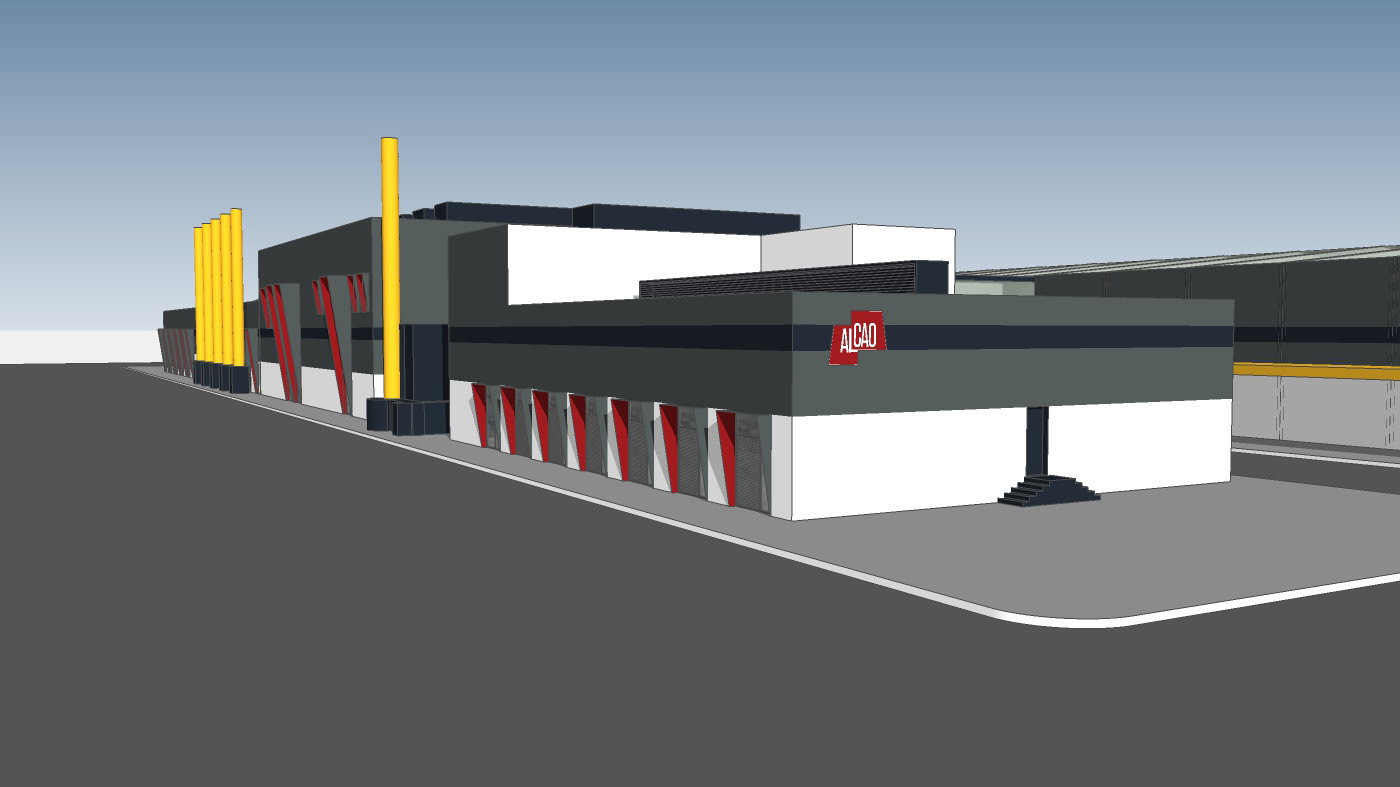 The division of the functions into separate buildings arranged in a line is necessitated by structural, mechanical, and safety requirements. The banding on the façades is coordinated with the window heights and mullions and ties the buildings together visually, while yellow stacks act as a foil. For the time being, the length of the east façade is visible from an adjacent overpass. However, an additional factory is planned along this side of the building, as well, so eventually this façade will also be along an internal street.
A limited color palette integrates the individual plant buildings, the forms of which reflect the requirements of the transformers, generators, boilers, and pumps. Shading devices around various sizes of windows, doors, and storefronts are a recurring motif accented with the russet color of the logo.