Bozcaada · Τένεδος Guest Houses
Aegean Hospitality
Office  

Tornavida Design 

Role  

Concept · Theory 

Size  

45 m² each 

Location  

Bozcaada · Τένεδος 

Year  

2003‑2008
Since the Treaty of Lucerne, the island of Bozcaada has been protected from crasser forms touristic development. In the first decade of the twenty-first century, when its military strategic role was considered less important, this fact enabled a peculiar gentrification brought on by the annual summer pilgrimages of Istanbul's intellectual class. The renovations of the island's Greek village houses and the adaptive reuses of its schools, farm buildings, and abattoirs are individually beautiful, intellectual exercises, but are collectively acultural, as if the style of the globalized wines explored in Jonathan Nossiter's
Mondovino
– which are technically exquisite and universally accessible but indicative of no actually-existing terroir – had been extended to vernacular Aegean architecture. The analogy is apropos given that the island is, in fact, known for its viticulture and that following the privatization and sale of the island's state winery – to an architect, no less! – its production was recast as the consistently excellent but equally uncharacteristic wines under the Corvus and Karga labels.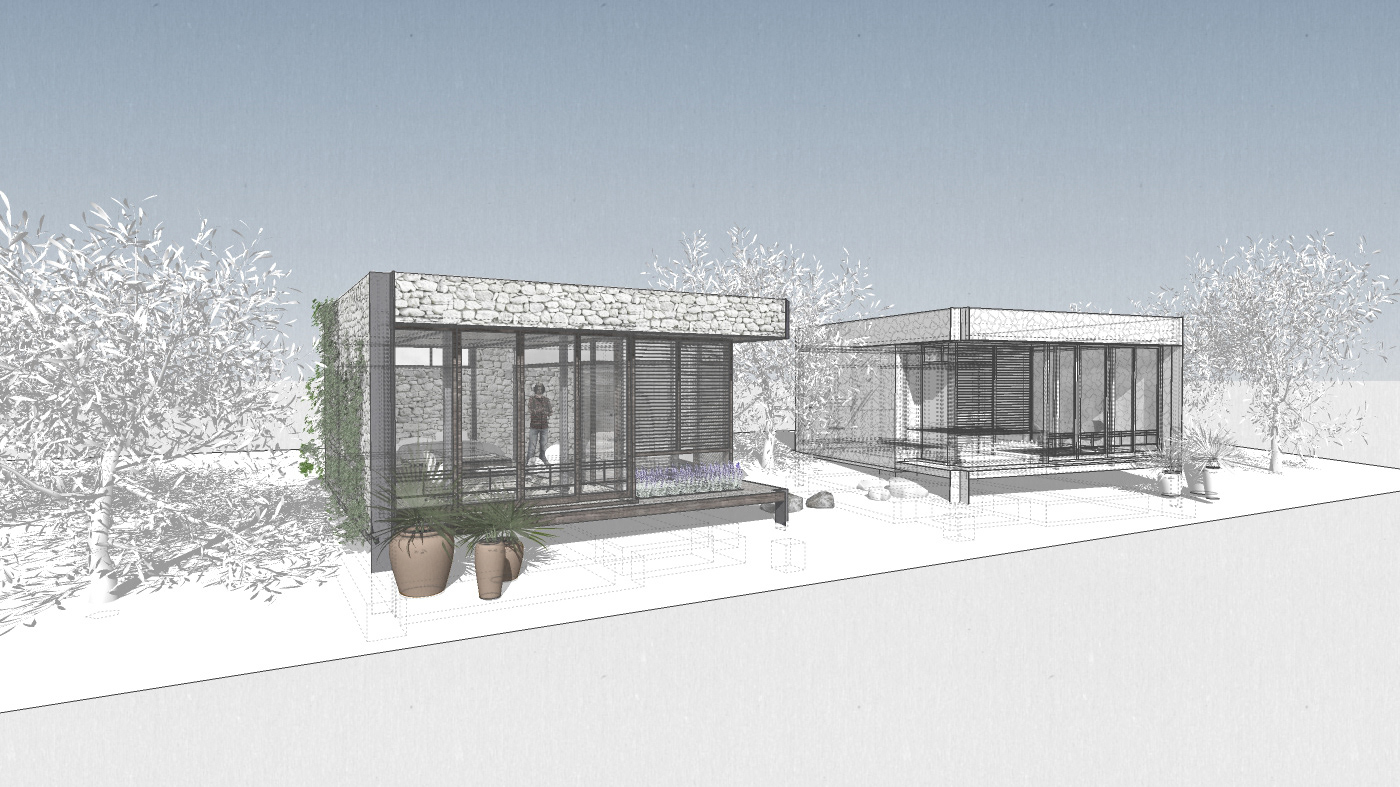 The design of these one-room rental pavilions set among the vineyards on the northern shore of the island is in part a critique of this asymmetric development along Turkey's Aegean coast. While at first glance they appear to be a send-up of the Aegean region's shed-roof, vernacular outbuildings, the spatial organization of the interiors follows from imperial Japanese architecture, exaggerating the dissonance between outward appearance and essence that epitomizes the gentrification of the island.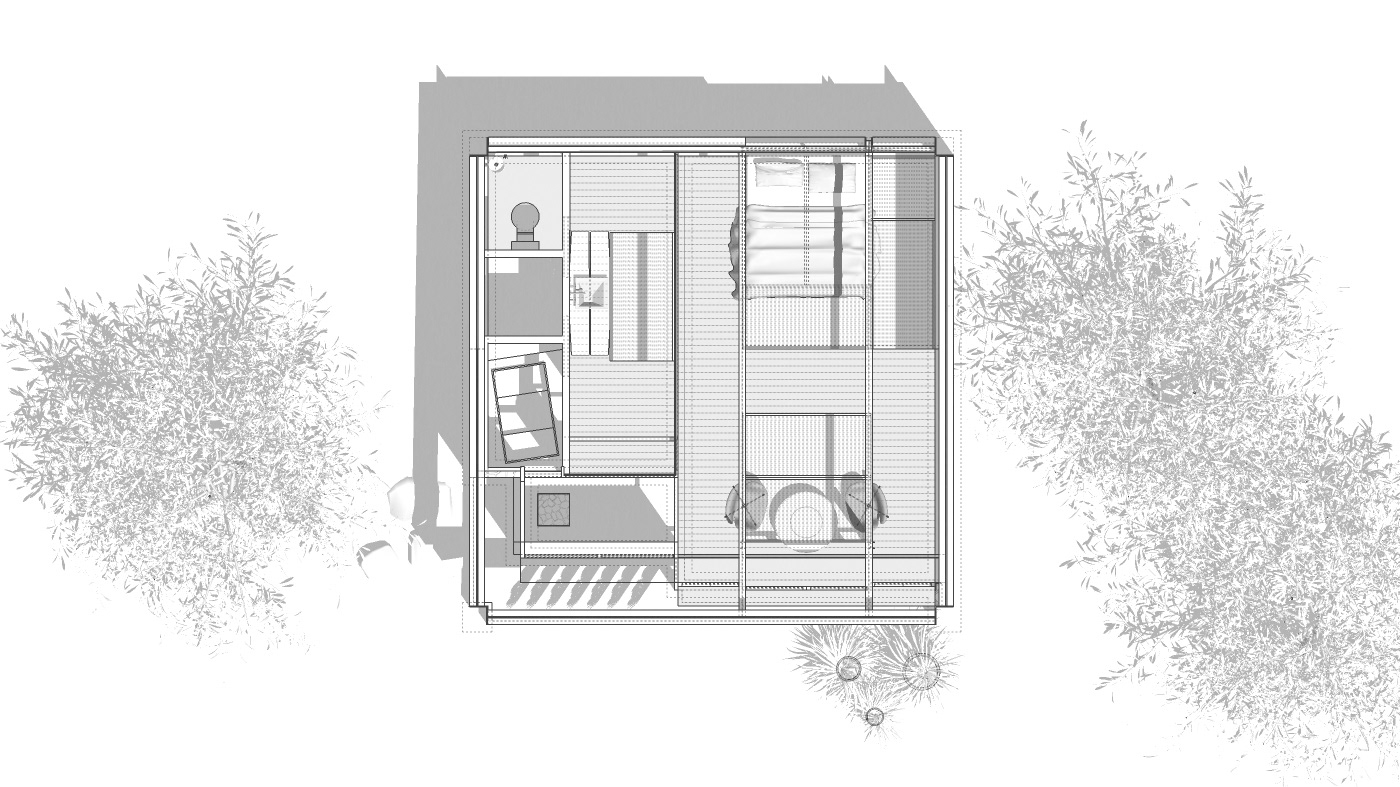 The plan and interior elevations conform to the proportions of the
tatami
(畳) and
ken
(間), and the tectonics follow from traditional joinery. But the placement of a western lavatory in a
mizuya dōko
(水屋洞庫) is pastiche. The ironic juxtaposition of the rustic and the refined is deliberate. The guest rooms are, in essence, pristine viewing platforms from which intellectual guests can rationalize the world outside without dirtying their feet with its reality.