Kebab Stand
Bonfİle Döner Köfte
Office  

Tornavida Design 

Type  

Renovation · Buildout 

Role  

Concept 

Client  

Osman Melek 

Size

  16 m² 

Location  

Bakırköy, Istanbul 

Year  

2014
The lure of this kebab stand – which is just off a busy pedestrian zone in a thriving, modern suburb of Istanbul – is the quality of its meat which is only moderately more expensive than the numerous other establishments nearby. The objective is to convey this distinction but preserve the general informality that is characteristic of Istanbul's street food culture. While the primary business is take-out and delivery, the design is expected to engage the street and attract walk-in customers, particularly at night when the pedestrian area is crowded.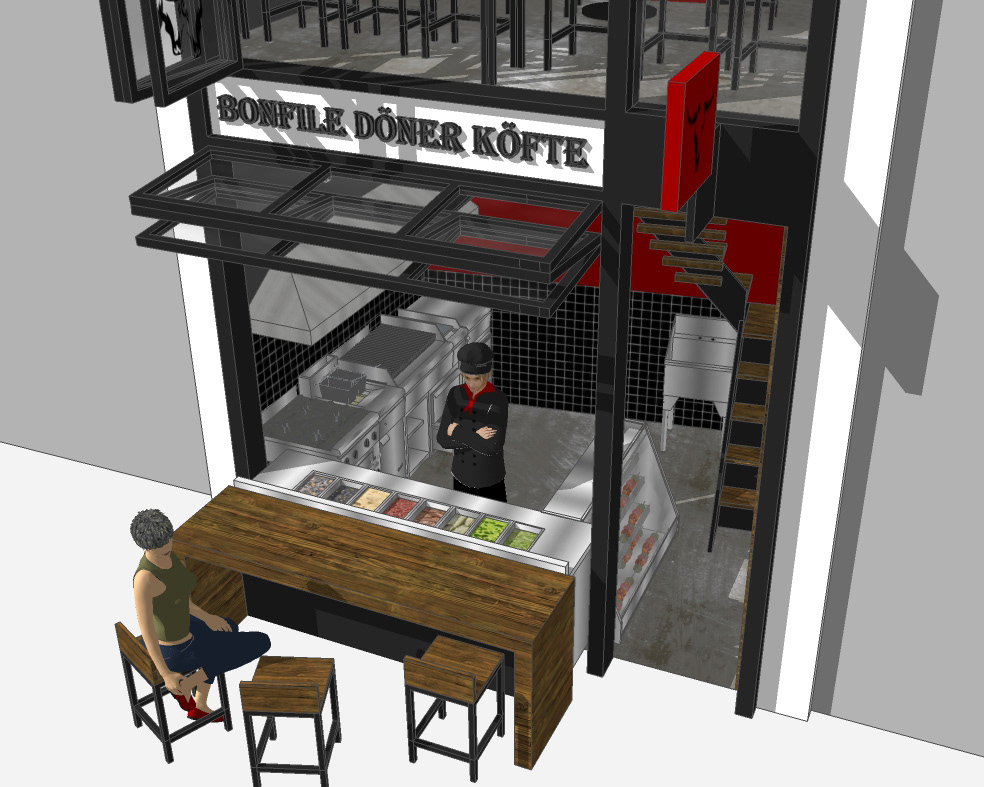 The façade is an exercise in proportions, and when the accordion windows are opened, the composition becomes three dimensional. The built-in table and awning windows frame the ground floor, while protruding windows and the sign above the door frame the upper one. The line of the upstairs eating bar also becomes part of the composition.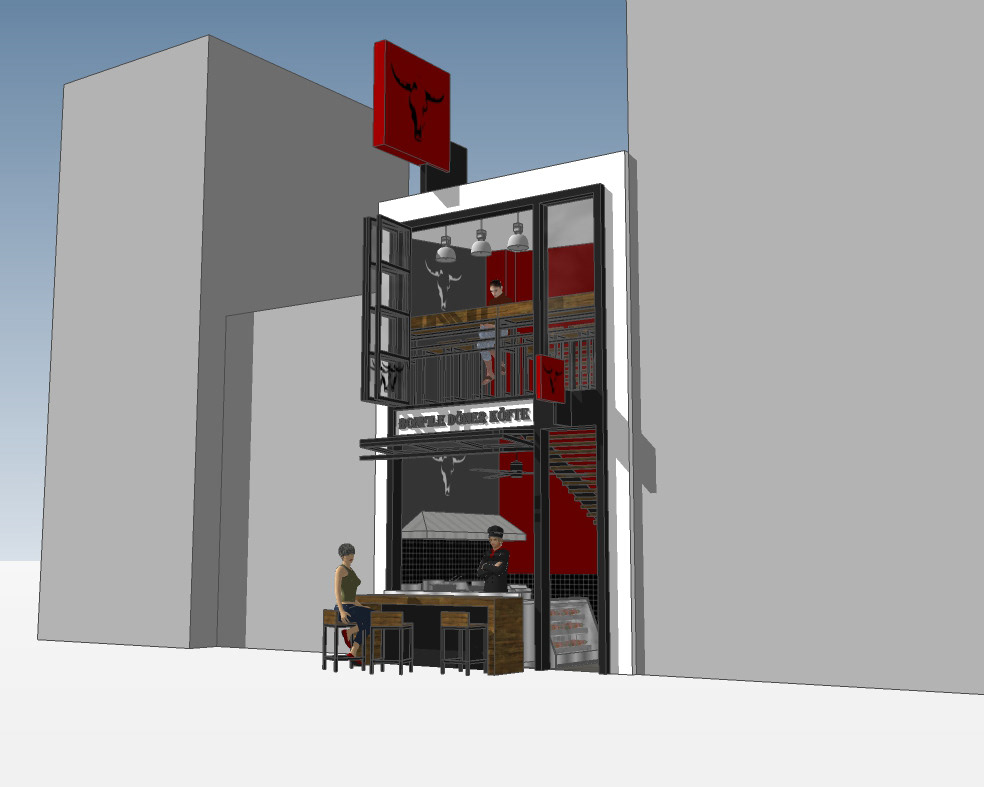 On particularly cold winter days (and when the establishment is closed) the table along the street is pulled inwards and becomes part of the façade itself. Signs at the top of the building and above the door are perpendicular to the street to be visible from the nearby pedestrian zone. On both floors, a wall-to-wall mirror at eye level (a nod to Loos' American Bar) gives the illusion that the
8
m² 
spaces are wider than they actually are.