Badıllı Otomotiv
Adaptive-Reuse BMW Service Facility
Office
  Tornavida Design 
Team  
Uğur Kayserilioğlu · Jonathan Phillips 
Type  
Gut renovation 
Role
  Schematic design · Visualization · Design development · Brand conformance 
Client
  Badıllı Otomotiv 
Size
  2700 m² 
Location
  Urfa, Turkey 
Year
  2015
This design involved the conversion of a former tractor showroom into a brand-compliant
BMW
service center operated by the owner of the adjacent filling station. The project was completed together with Uğur Kayserilioğlu, project coordinator and former corporate identity and architectural projects manager for Borusan Otomotiv, the distributor of BMW, MINI, and Land Rover in Turkey.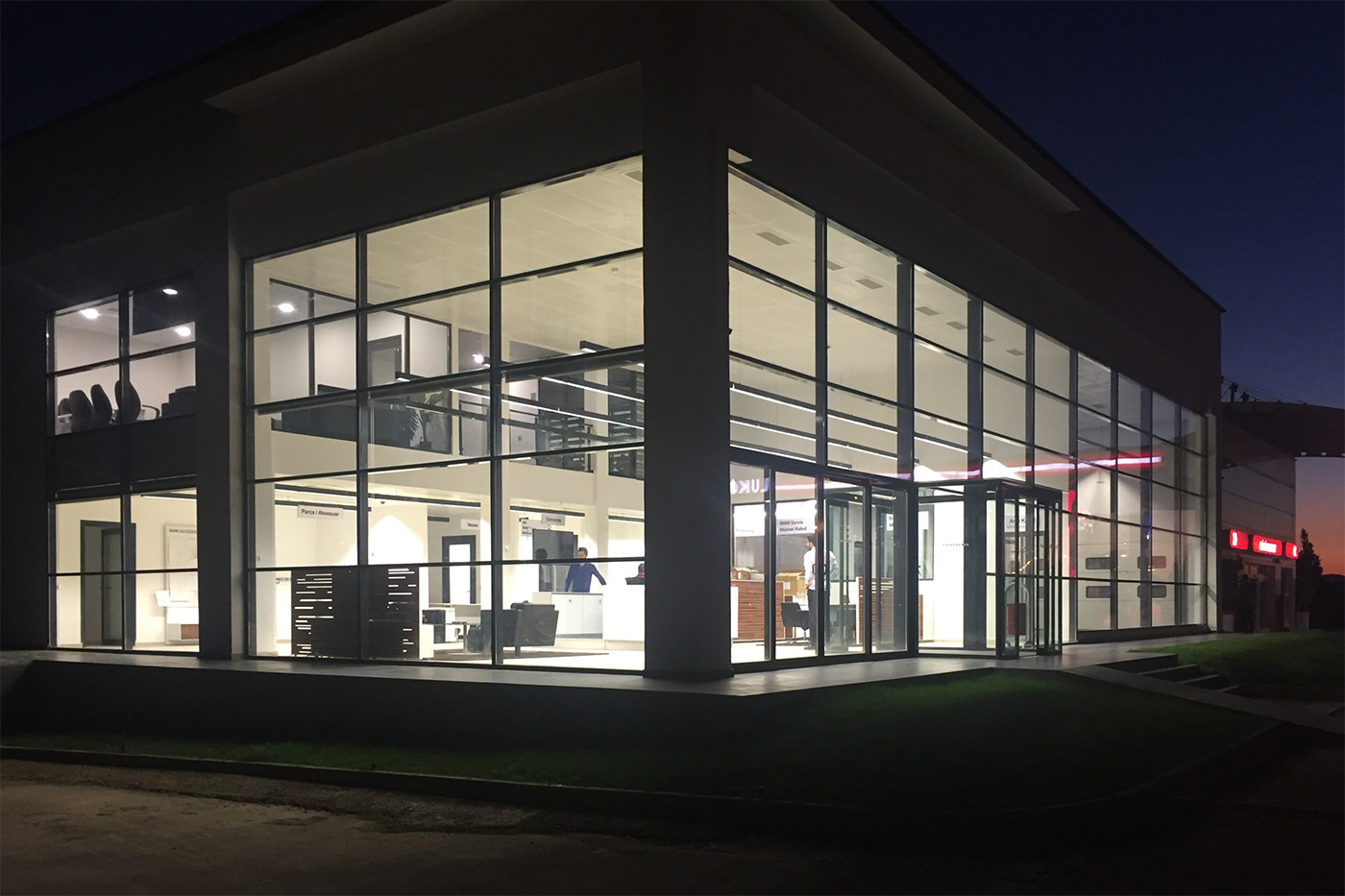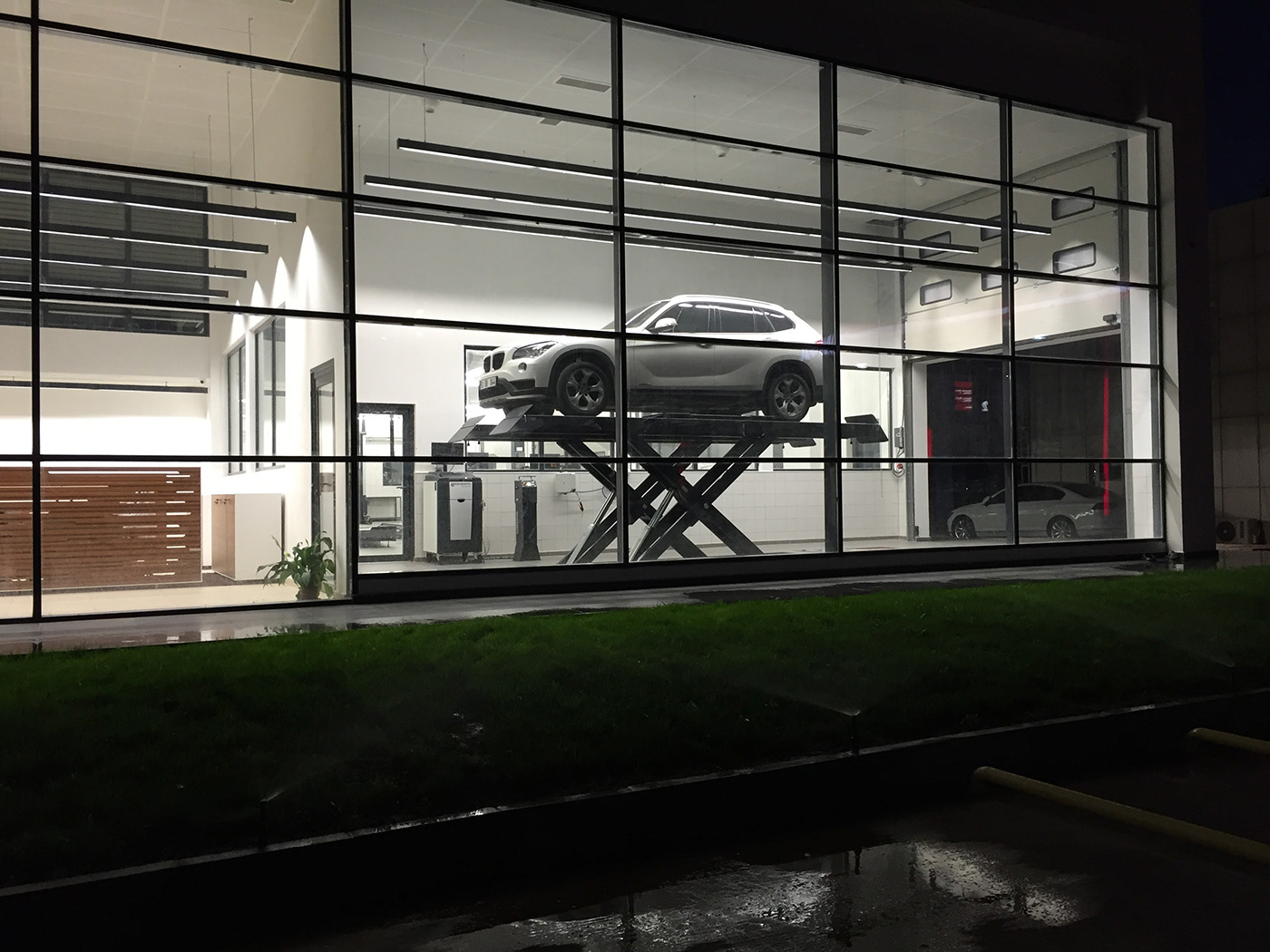 Transparency is a fundamental value of the
BMW
customer experience that is reflected in it corporate design identity. The glass-enclosed bay where vehicles undergo initial inspection and diagnostics is featured prominently on the front façade. From the adjacent waiting area, customers also have a view to the mechanical garage itself.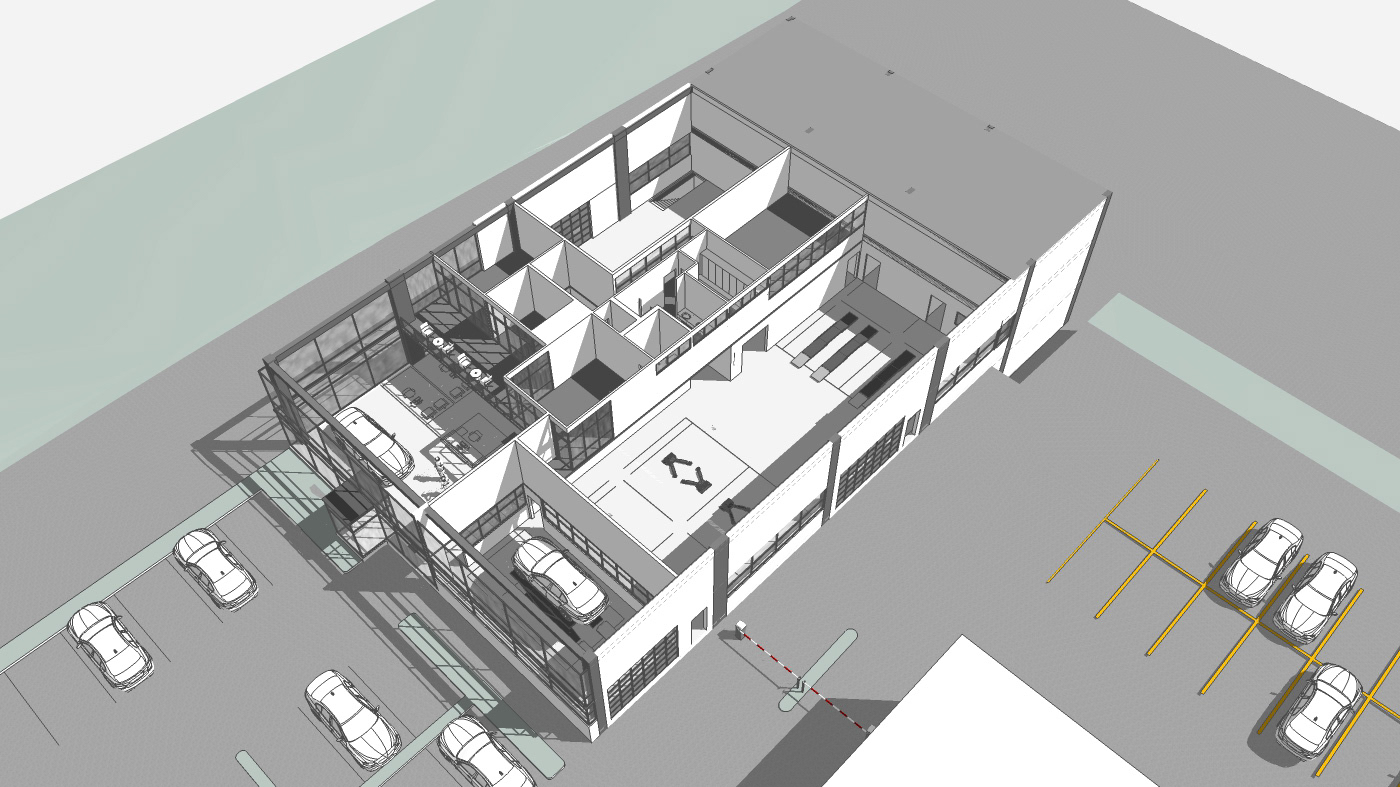 A structurally independent, light-framed mezzanine level is constructed within the original, open, two-story volume. The manager's office is located on the mezzanine at the intersection of the reception area, the vehicle diagnostics bay, and the mechanical garage – with windows overlooking each. Employee changing areas and a lunchroom are also located on this level and likewise look out over the double-height garage, through which they have access to natural light. A paint booth and body repair shop are located on the basement level accessible from the rear of the building.