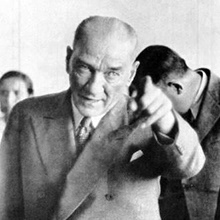 Error 404 · File Not Found
Something's gone awry. The page you're looking for on this website is not available, at least not at this location. There's probably a simple explanation. It could be an out-of-date link or bookmark, a typographical error in the url, or perhaps a temporary server error.
If you arrived here from a link on this site, you can be sure the error has been logged and the problem will be looked into. In any case, your best bet for now is to start over at the
homepage
or simply navigate using the links above.